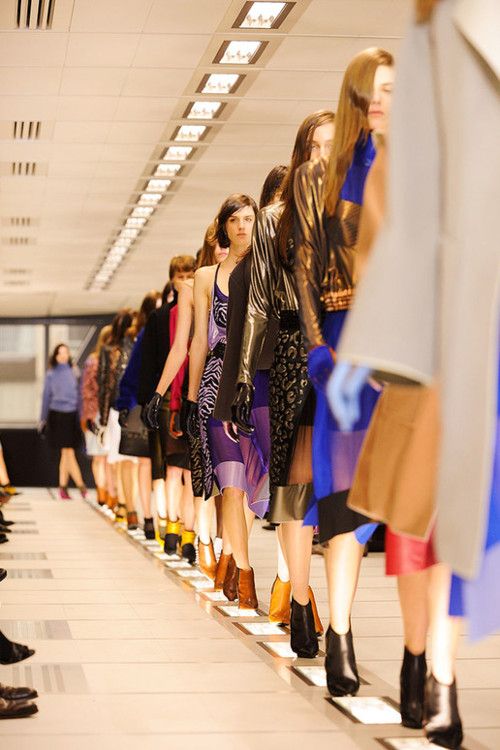 Nicolas Ghesquière was inspired by office wear and business-dressing for the Fall 2012 Balenciaga collection. Really. This is what it would be like, working at Balenciaga Inc.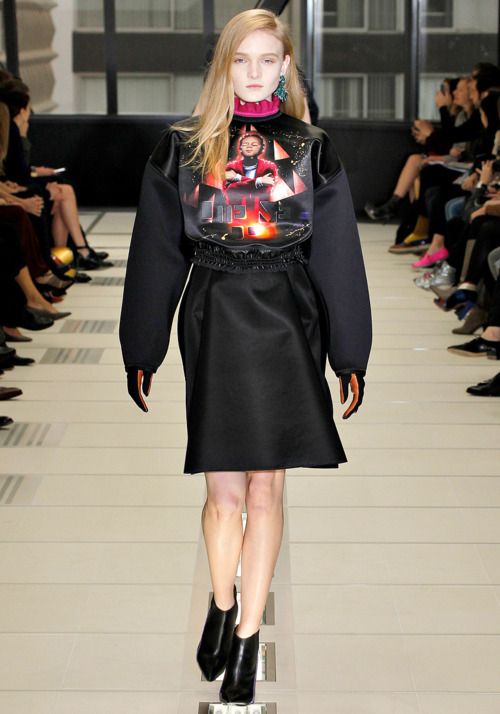 "It's an idea I've had for a few years, about corporate clothes, and business-dressing. I wanted to play with it. So I imagined a company, Balenciaga, Inc., and what all the different women would wear to work there," explained Nicolas Ghesquière.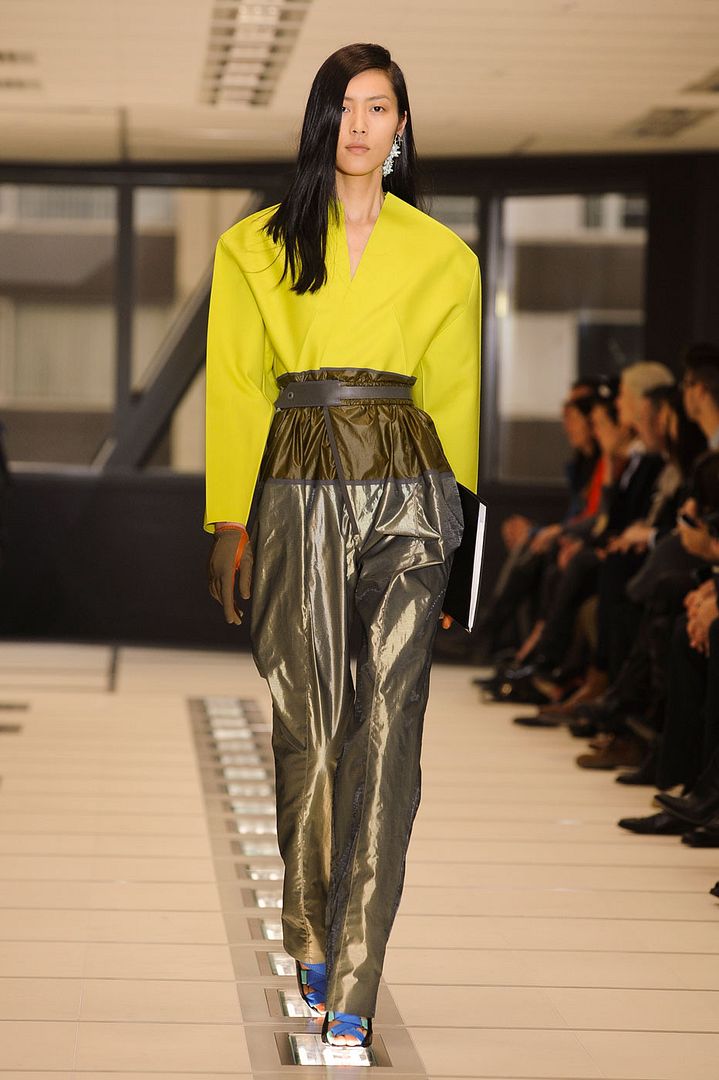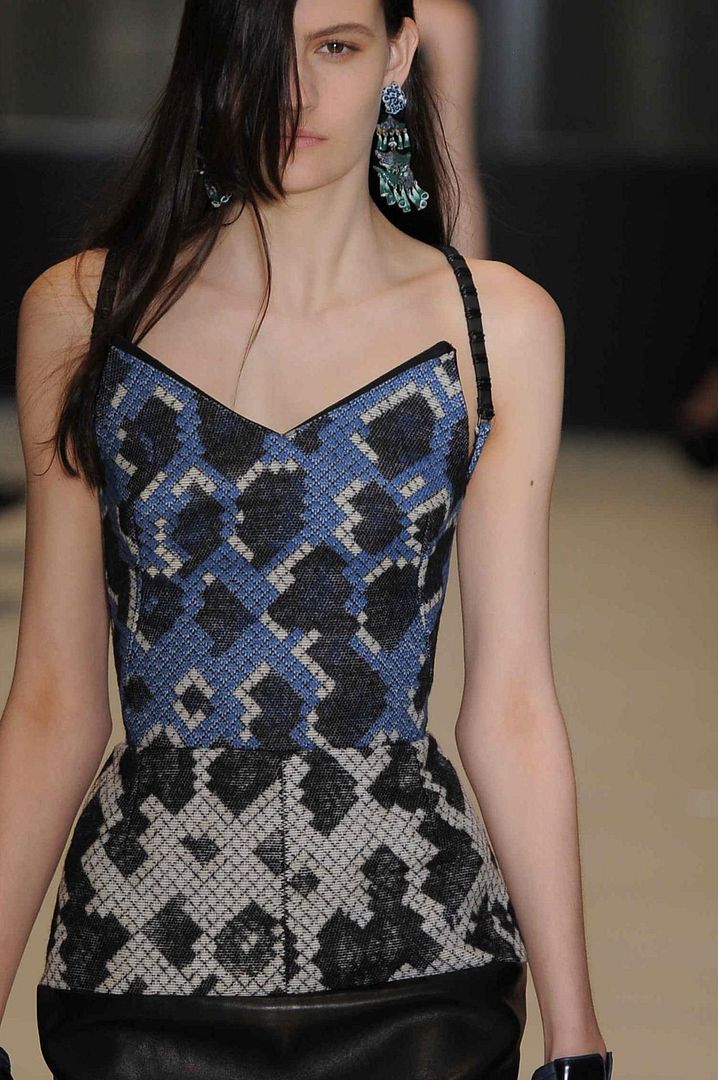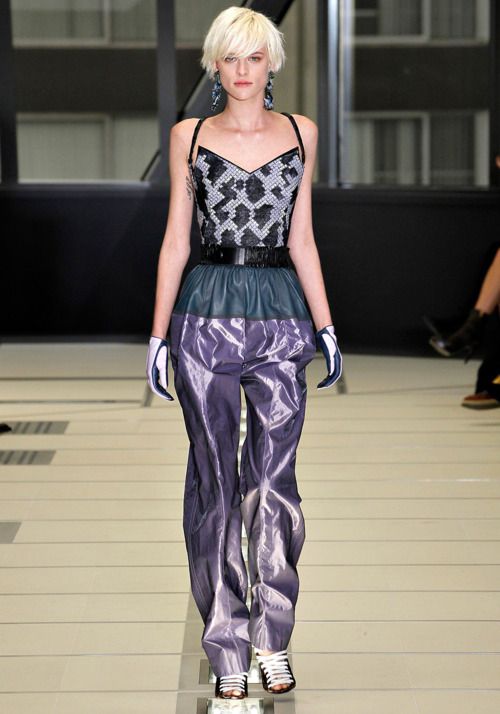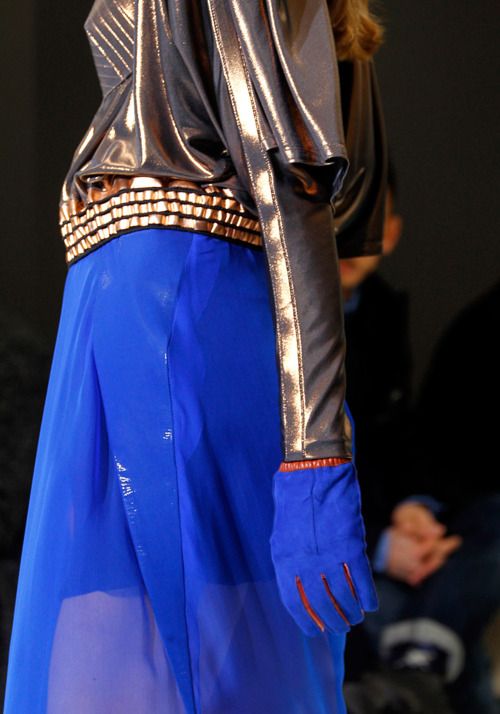 His take on office wear is really one of a kind. I was stunned when I saw the 'Join a weird trip' slogan sweatshirt, I almost couldn't believe my eyes. Very impressive, loving the idea behind it, and how very different fabrics, shapes and colors can be incorporated into such an intense collection.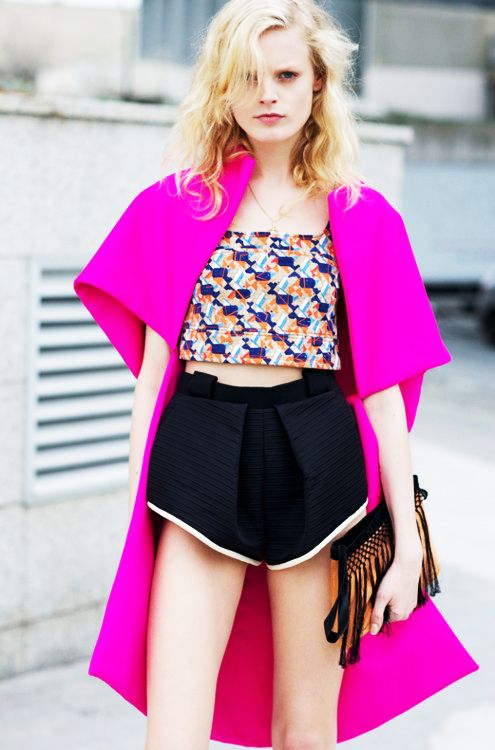 I noticed that the most prominent image of all the street style photos is no other than these two photographs of Hanne Gaby outside Balenciaga. Taken by
Candice Lake
, Hanne is taking the neon pink runway look to another level.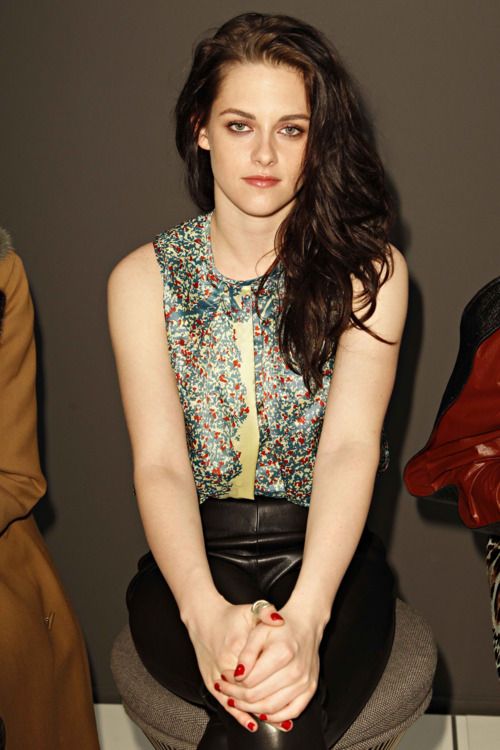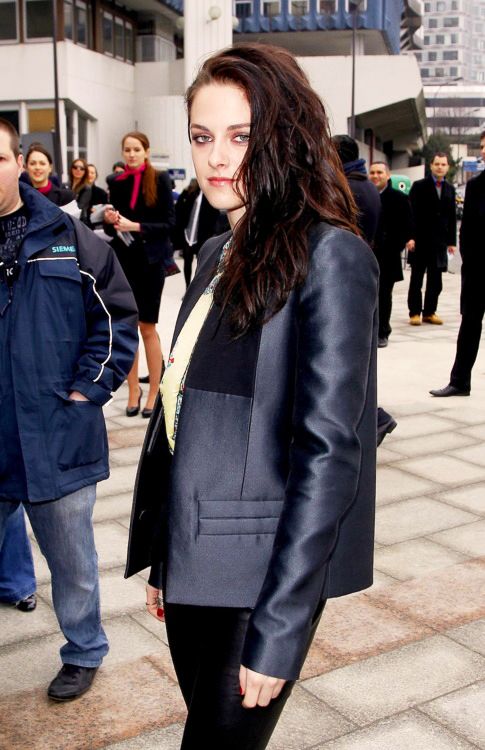 And finally, Kristen,
looking effortlessly gorgeous
in those leather pants and shiny silk jacket.
Images from Tumblr.