From seasons to seasons, I always look forward to see what Ricardo Tisci will show in Givenchy. However, his collections for Givenchy Fall 2012 have fallen short of my expectations. Last season, he showed this amazing magical goth-surfer-mermaid-grunge inspired look I've been obsessed with, but these below are very disappointing. I don't even know why
Fashionista
described it as
'Tisci's Finest Collection To Date'
. Seriously.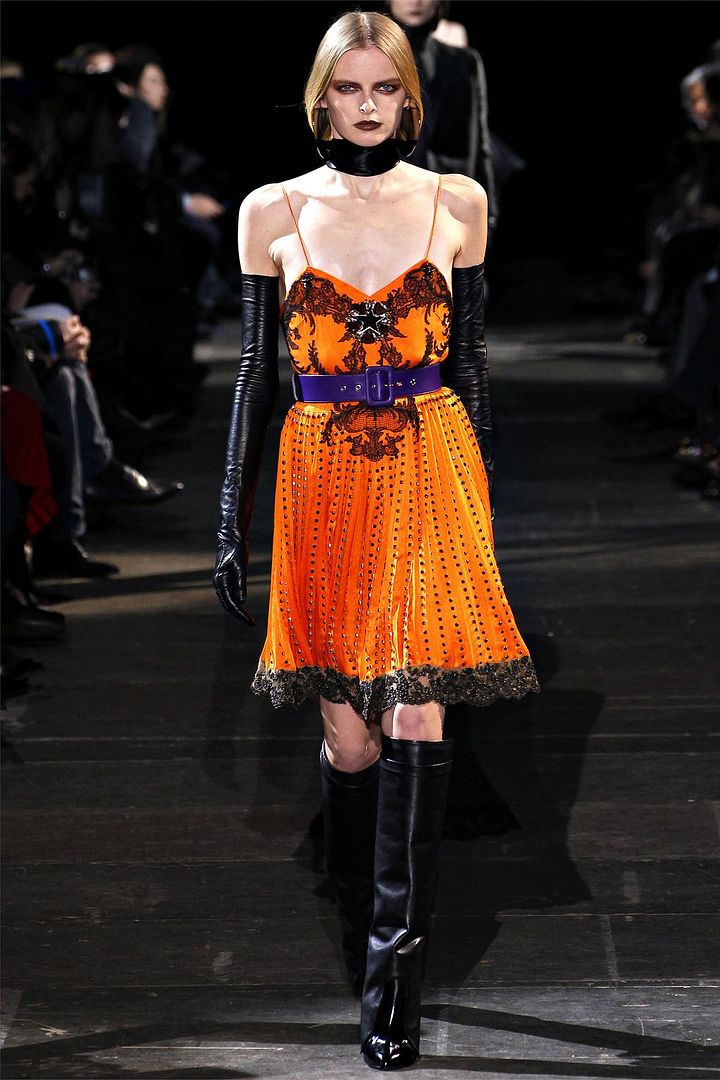 Riccardo took us out west for his latest inspiration (in a very disturbing manner). I don't care whether it was an ode to the overt sexuality of the 1970's, or Mr. Tisci's obsession with sexuality in terms of religious ecstasy, I just hated everything here.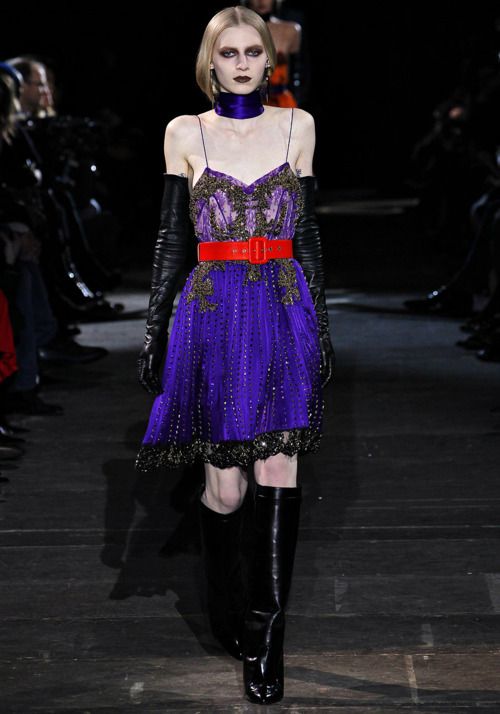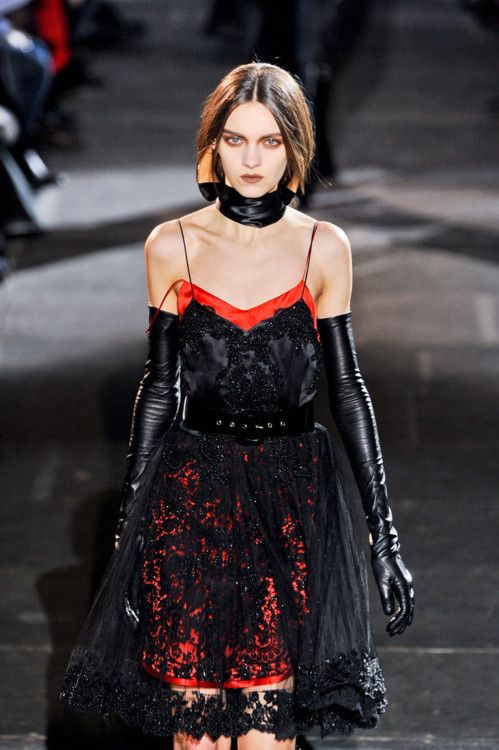 These are supposed to be the luxe Western saloon girls–in lingerie-esque dresses embroidered with lace. I don't think anyone can wear these horrendous saloon dresses without looking like a Can-Can dancer.
Awkward much? Let's discuss. Images from
Vogue
.