The Russian fashion clan, Miroslava, Elena and Ullyana gave us a little preview of the Marni at H&M collection on Paris Fashion Week earlier.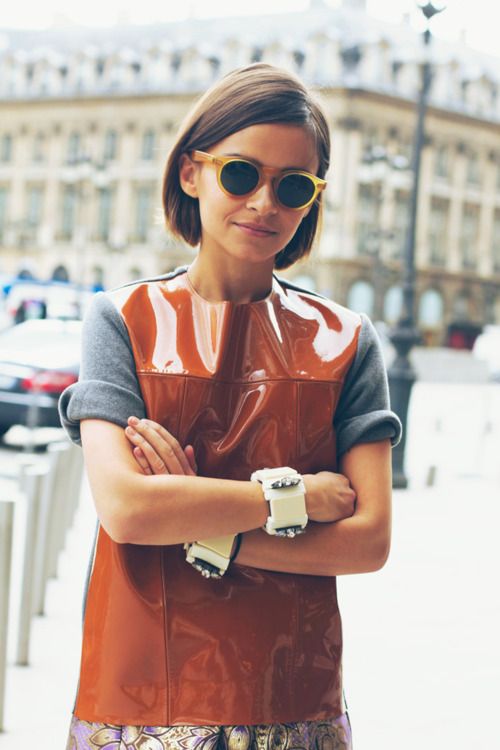 I think both Elena and Ullyana came up with the best mix and match ever. Plus, their legs are so long for the pajama shorts it looks so incredibly gorgeous on them.
The collection was launched today in Singapore, and as far as I know, there are still people queuing right now around 2pm in the afternoon. I want to give a shoutout to the
One Sixty Notepad
boys for being the first three in line, as well as my dear Sarah of
Wottoncool
that helped me get the flower necklace!
From H&M (that has become classic nowadays):
"The first 300 people in line will be given a colored bracelet; there are 10 colors with one for each group of 30 customers. Your color determines when it's your time to shop in the designer collection area. Each group will have 15 minutes to shop, with 5 minutes between slots. The bracelets are only for customers shopping the Marni collection and are used to shorten the queue and make your shopping experience easier."
Images from Tumblr. Ready for the next collab?