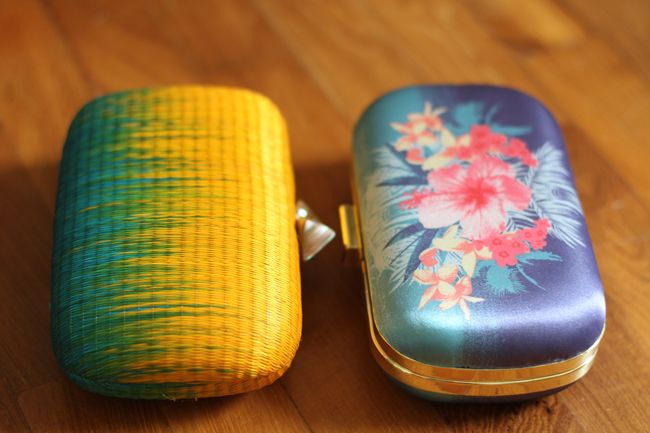 Wondering what could be perfect to carry to a casual dinner by the beach or maybe river (read: Singapore river) this season? Maybe you can consider these two. I bought them last week and I can totally imagine how each of them would look like on rather plain ensembles and maybe maxi dresses in jersey.
This one is from
Serpui Marie
. I almost bought it in
another color (pink/blue)
but I end up getting one. And regretting it. I should have bought two. I'm really liking the texture and the color, and the closure, well basically everything. The other clutch is equally stylish, definitely in trend with the hawaiian print in satin. Guess what, it's from H&M and it's only SGD39.90. Now what are you waiting for?