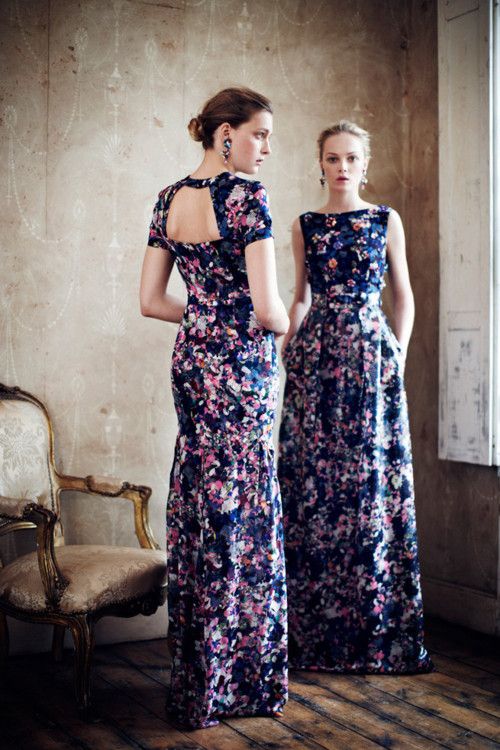 The fantastic embroidery, floral, and brocade prints made the ensembles vivid, making us swoon. This is again, crowded, mini,
excessive, floral prints
done right. Every season he has created decadent visual stimulations resulting in all things
beautiful
and
feminine
, and
here's another one
. They are not only printed on every item, and even every part of every item in the range, they also come in plastic and are attached to sleeves and collars of coats. Valley of the Dolls meets Upper East Side meets Amish is how Erdem Moralioglu described his resort collection. It's just blissfully blue and simply graceful.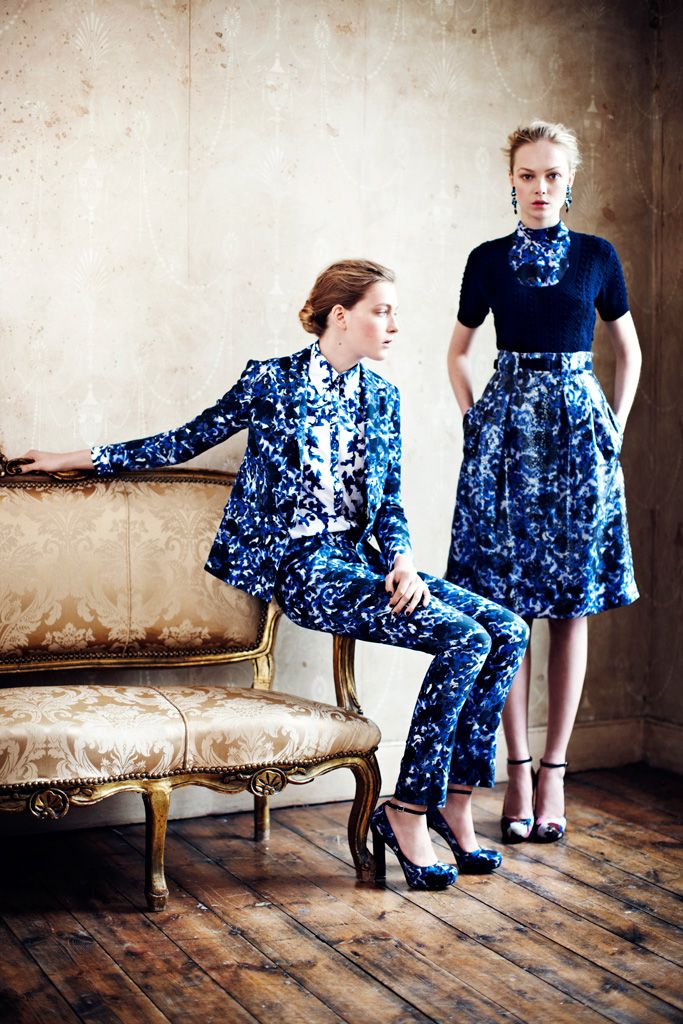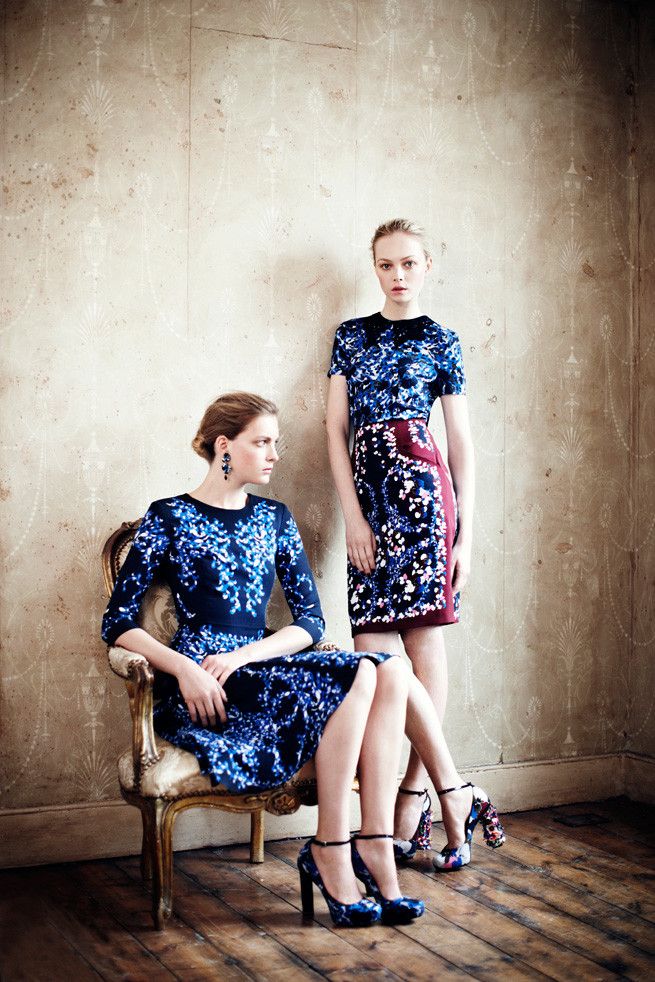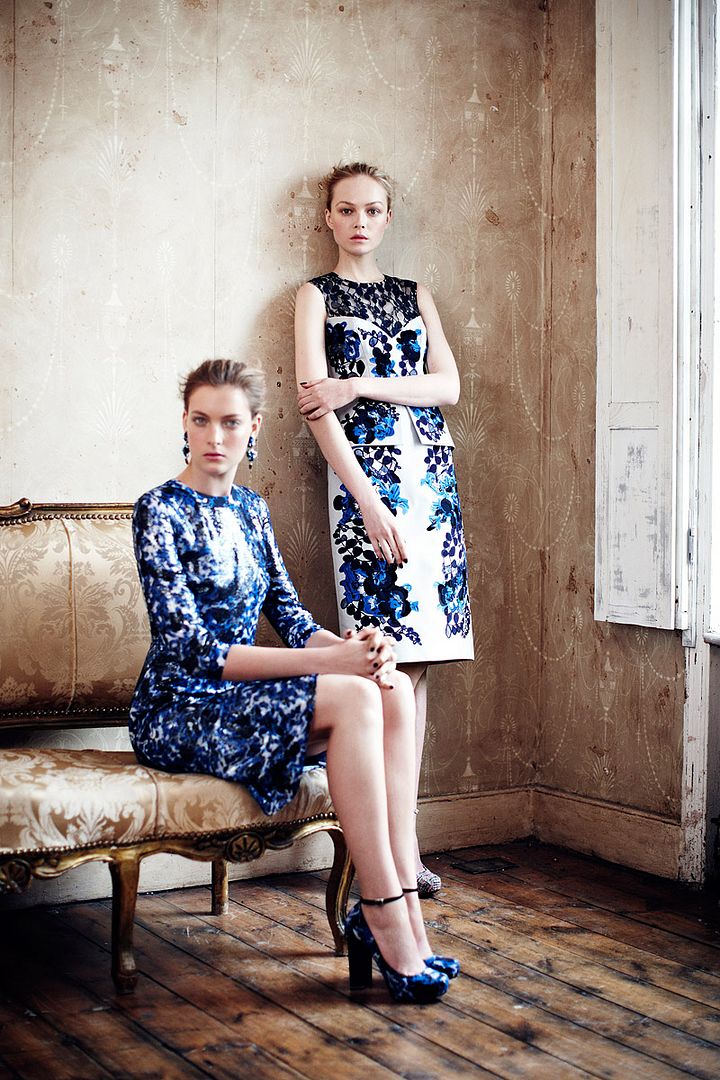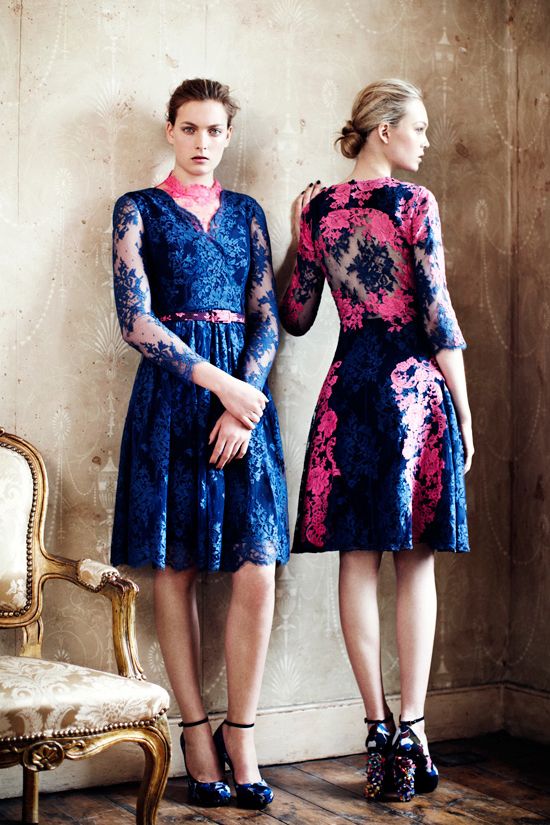 I'd say I'm not tired with glorious floral prints after all. Especially if they're in this particular shade of blue. Last year Erdem was taking part in the 2011 Audi Fashion Festival. My dear friend, Dinie of
Onesixtynotepad
got a chance to interview him exclusively, you can read it
here
.
Images from Vogue.