More from Resort 2013,
Preen
was so inspiring and relevant. It sort of captured everything I love so much right now with pops of floral and the right use of athletic inspired piece.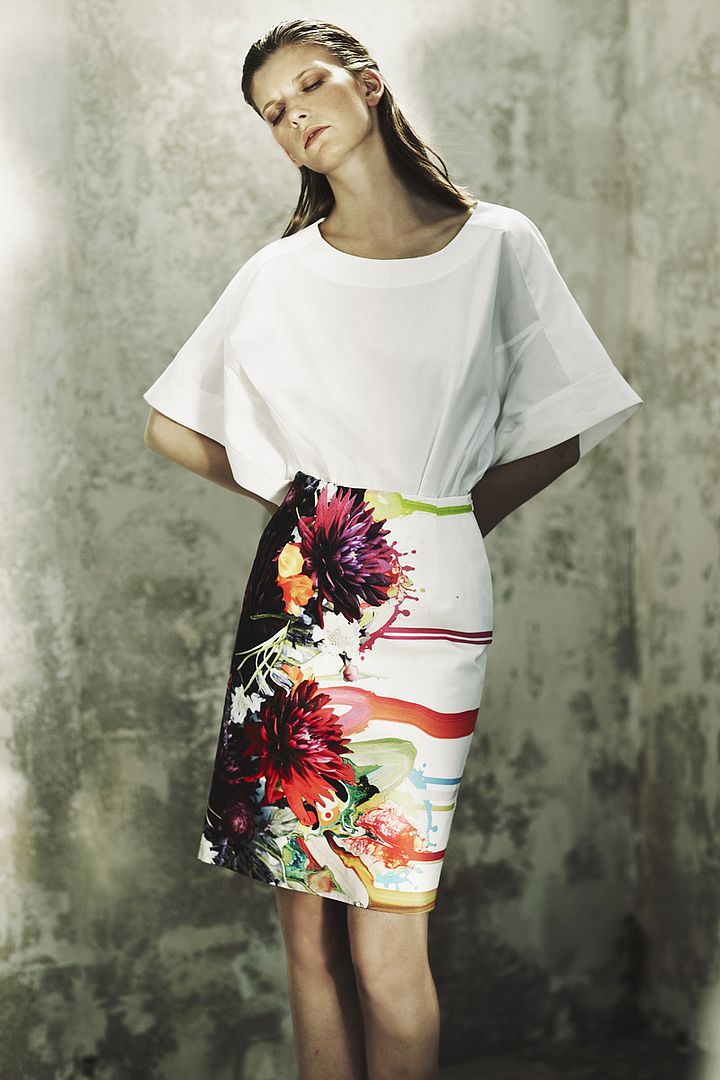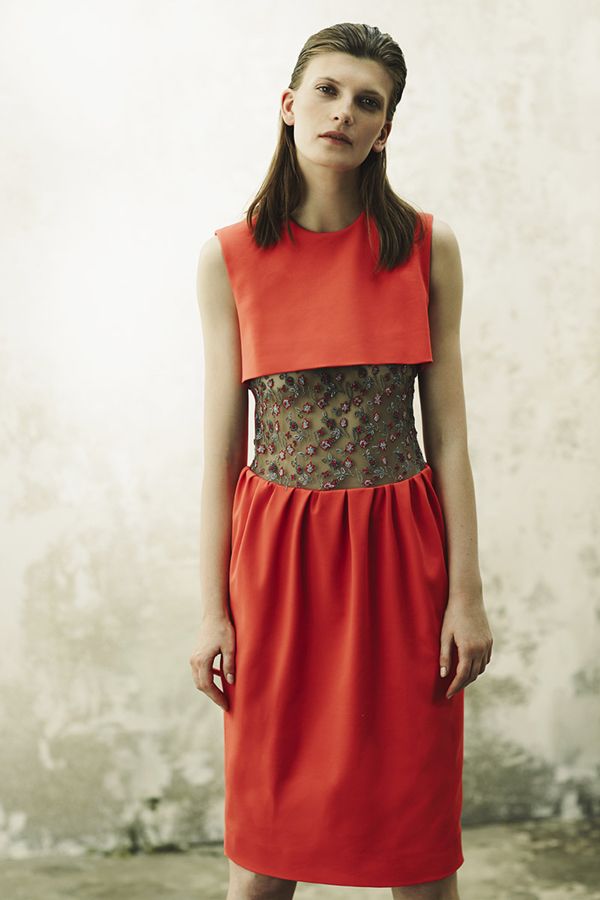 "There are hydrangeas, poppies, gerberas, chrysanthemums, which we love," Thornton told Vogue. "But we wanted to do something nontraditional with them. So we started looking at Jeff Koons's paintings with all those super-bright pop colors and brushstrokes dragged across them. And Nick Knight's photos of flowers."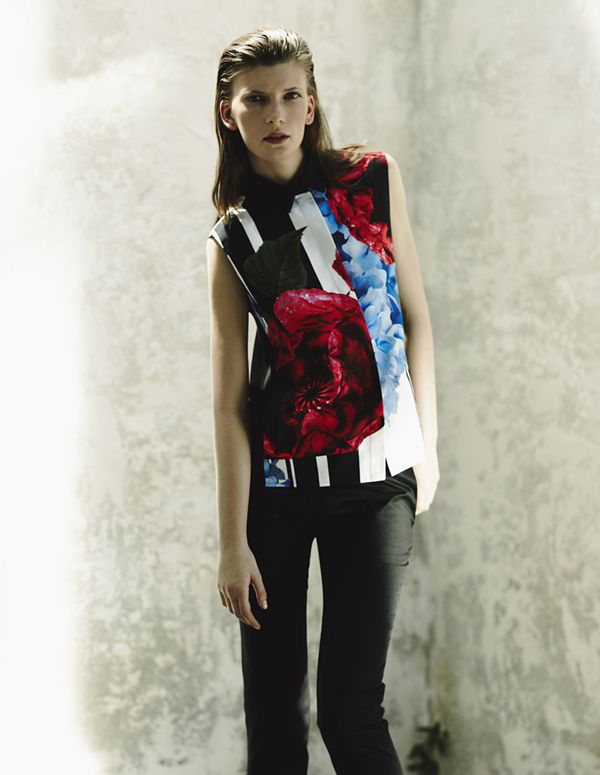 If anything, Justin Thornton and Thea Bregazzi seemed to manage the impossible, providing a collection that has a little bit of something for everyone, yet manages to stay cohesive.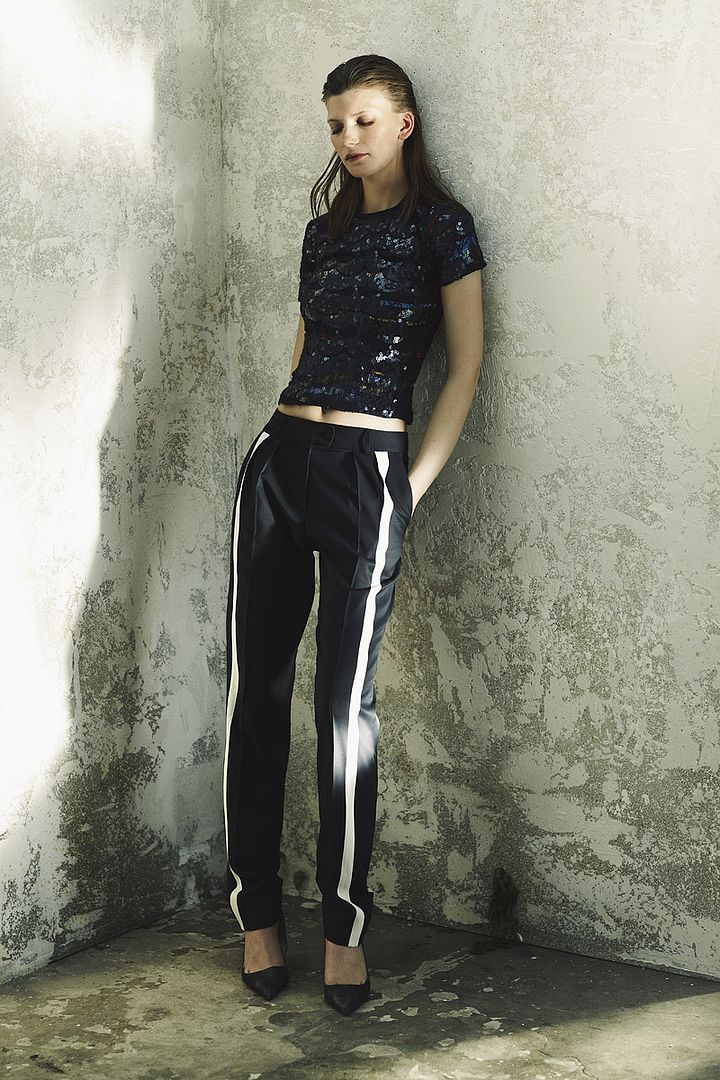 It's so elegant, yet fun and modern. I think the idea of matching the floral graphic prints with stripes that almost look painted on for a more casual affect is brilliant. For one second, I have understand how the sequin top with the striped trousers above provides the perfect answer for those who find the athletic trend to be almost impossible to wear. Anyway, sale alert:
Matches
and
my-wardrobe
is having a range of
Preen line
on sale for over
50% off
. So here's your chance to start occupying
Preen
into your wardrobe.
Images from Vogue.