I'm excited to let you know that I just launched my clothing line
Poise24
, on July 24th, which was two days ago. Anyway, I'd like to thank you guys for the amazing response and never-ending support. I can finally reveal the rest of the campaign images I used for the store website.
Some of you asked, why 24? The reason is that I took the word Poise from my blog Poisepolish, of course, but then I thought why not add some numbers behind it? Then I chose 24. Not only because it's my date of birth, also because the word poise has a pretty good meaning, and 24 here stands for 24 hours in a day. Thus it literally means stay poised, 24/7.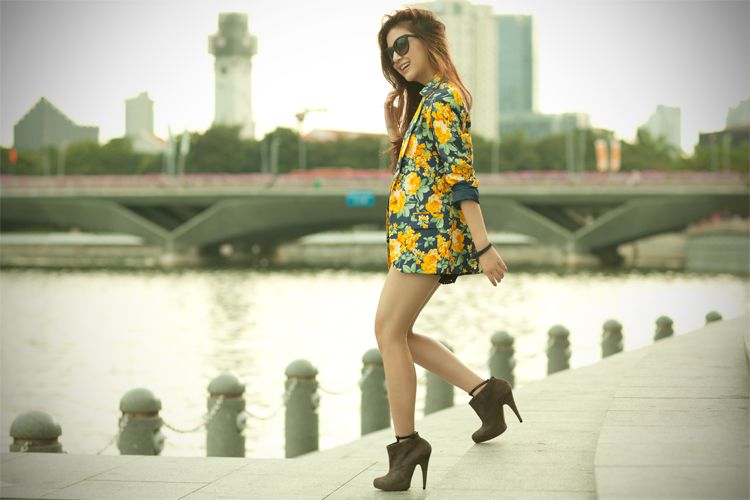 Checkout our
floral blazer
I've been raving about on
Twitter
. Paired it with a
Poise24 lightweight tank
, crochet shorts from H&M and
Givenchy booties
.
Photographed by
Stephanie Samudra
.
A little bit about Poise24:
Poise 24's style is defined by a sense of discreet modern design opulence, focusing on clean lines, fine fabrics and the perfect fit. It embodies eclectic lifestyle by blending uptown and downtown elements with playful and traditional styles. With a focus on the interplay of masculine tailoring and feminine caprice, Poise24 is the answer for a trend conscious yet timeless wardrobe.
We currently ship to Indonesia and Singapore only. For more information email us at info@poise24.com