She's my latest girl crush. Extremely pretty and equally talented. She has this enchanting charm that spells beauty and I guess she has the ability to fascinate others.
Born in Buenos Aires, Argentina, Mia Maestro is one of the cast of
Twilight: Breaking Dawn
alongside Kristen Stewart and Robert Pattinson where she played a vampire named 'Carmen'. Her song "Llovera" was released as part of the soundtrack of this movie. She will soon appear on the acclaimed Oliver Stone film titled "Savage" in this coming year alongside Blake Lively.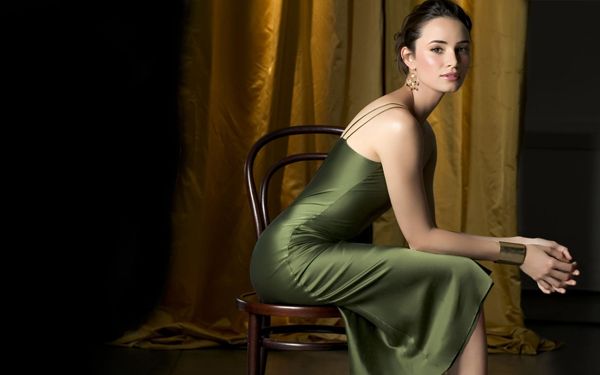 She looks a lot like Miroslava Duma. Don't you think so? Mia, previously known as 'Nadia Santos' in the television series "Alias​​", presents her single, Bewitch, as part of a collaboration with a high-profile consumer brand, based in Indonesia, I can't reveal yet. Visit
www.bewitchmiamaestro.com
to learn more about her new album.