This was taken a while ago in Singapore and I can't believe I've left the country for two months. I'm excited to be back in town at the end of this month. Really can't wait for the short trip. I mean, this is actually partly a business trip, which includes collaborations with brands I have always wanted to work with. I have to say, it's a pleasure working with Singapore PRs and brands although I'm not local. Thanks to you, my loyal Singaporean readers who have been following my blog plus my fashion insights and tips.
Wow, enough with the narration. Anyway, I attempted editing with photoshop and here they are. A series of photos in black and white.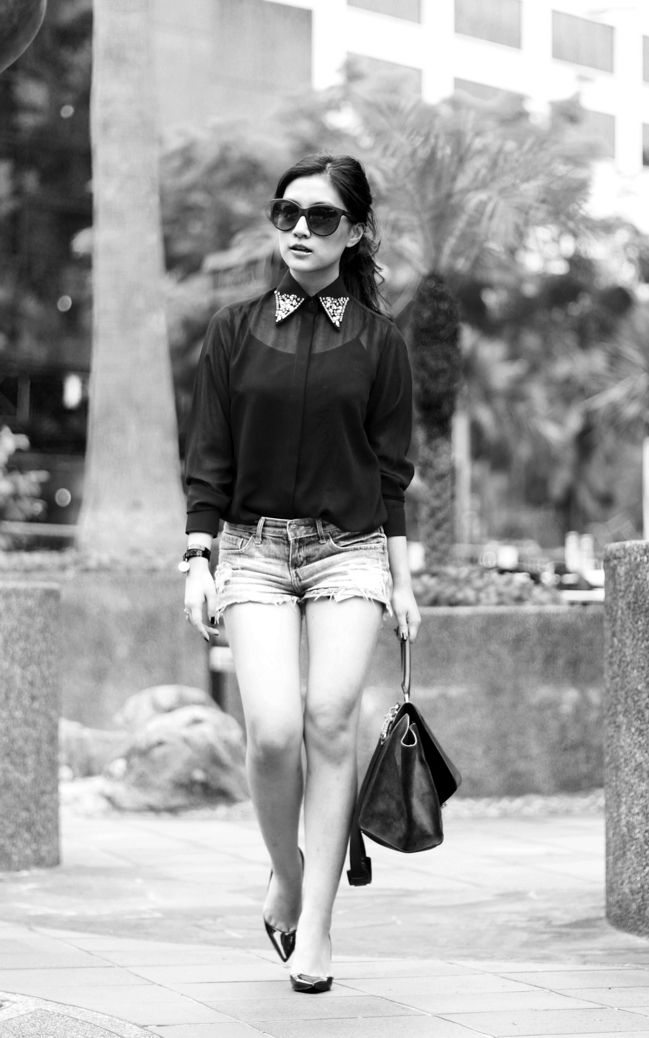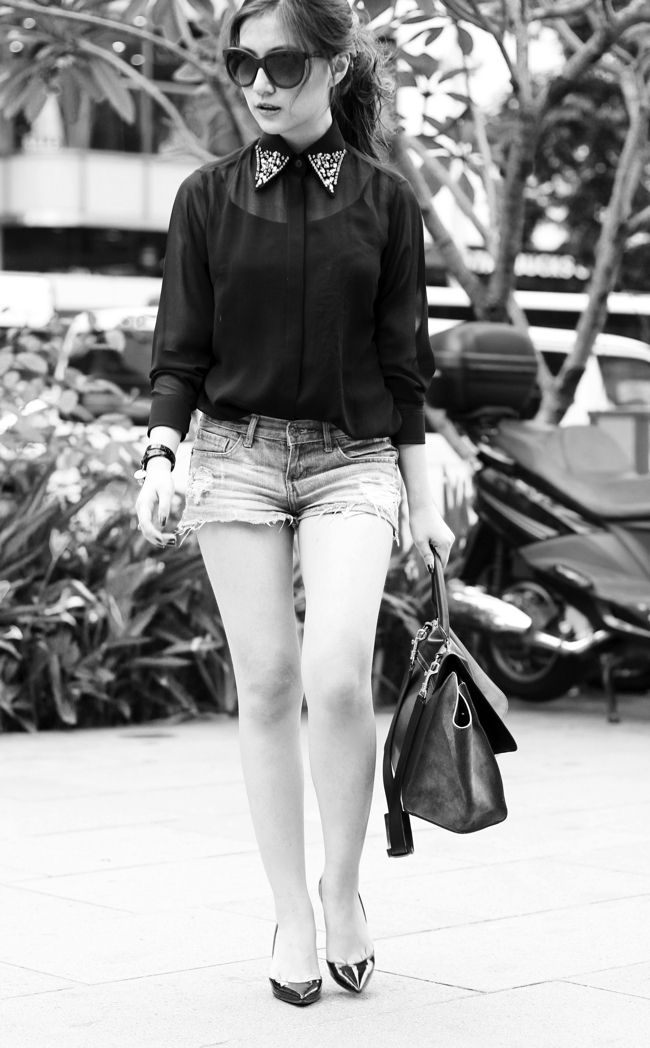 Oh and I'd like to let you know that I've just recently been active on Instagram. Follow my account @silviasiantar if you'd like to.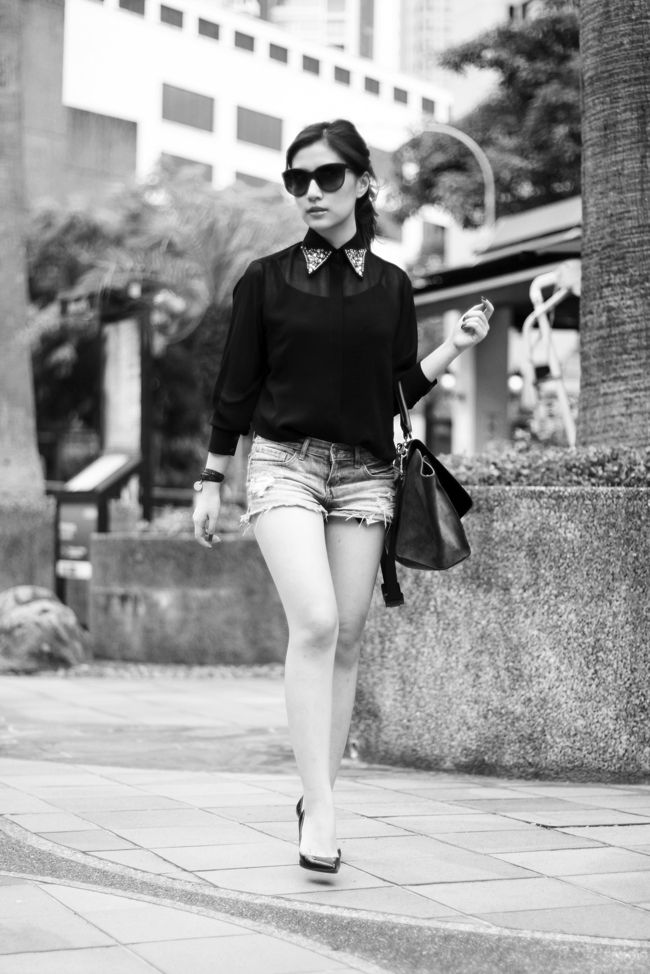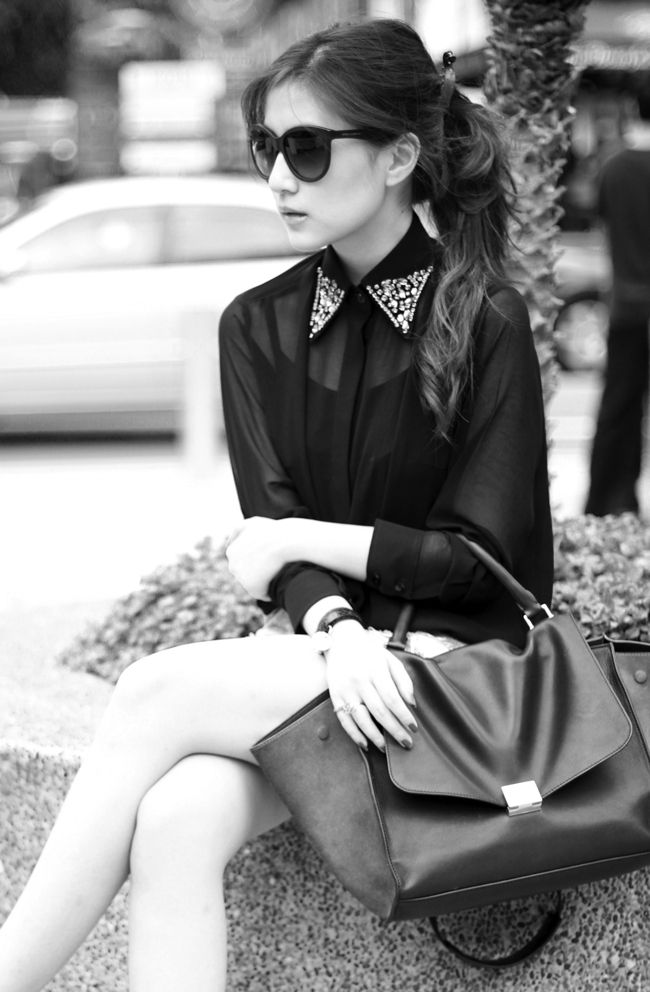 I'm sorry for the lack of outfit posts this month. It's because I don't quite like the scene here in Surabaya and I prefer to shoot outdoors, but it's not safe to walk around on foot in the streets here in the city.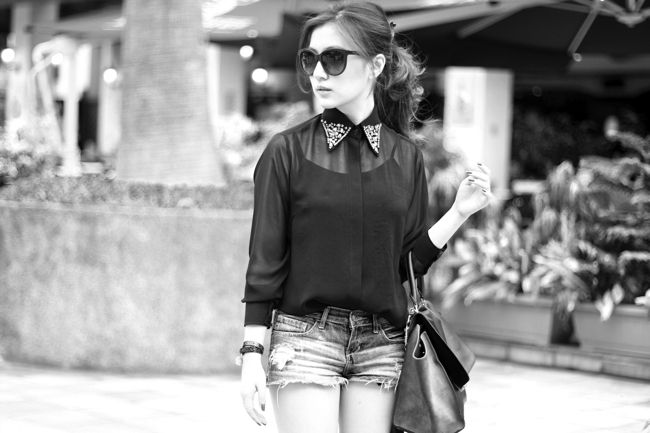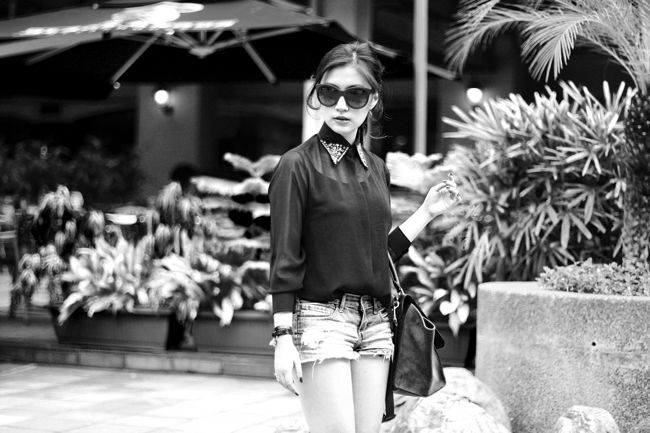 I'm wearing
embellished collar shirt (in black) from my label, Poise24
. This particular top happens to be one of our popular product and we are currently sold out on certain sizes, but we'll add more stocks hopefully in early September. Paired it with a pair of vintage denim shorts,
similar here
,
Alexander McQueen double-wrap leather bracelet in snakeskin
,
Dolce & Gabbana Matt Silk sunglasses,
Christian Louboutin
New Decoltissimo and Céline Trapeze bag.
Photographed by
Stephanie Sasmita.