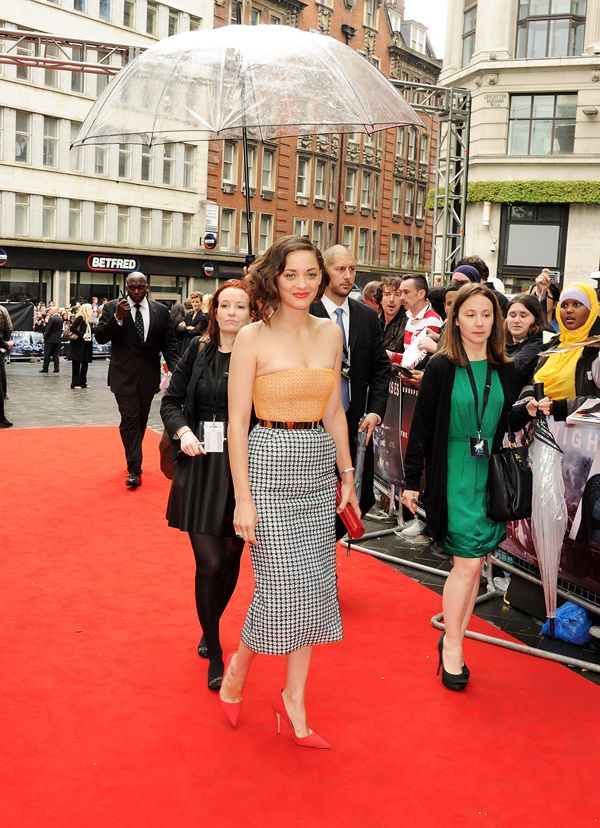 Gosh! Did I miss this? At the premiere of "The Dark Knight Rises" in London on July 18, the actress wore a Dior Couture by Raf Simons dress. She totally killed it in this. Perhaps the only other person in my mind that could come close is Diane Kruger.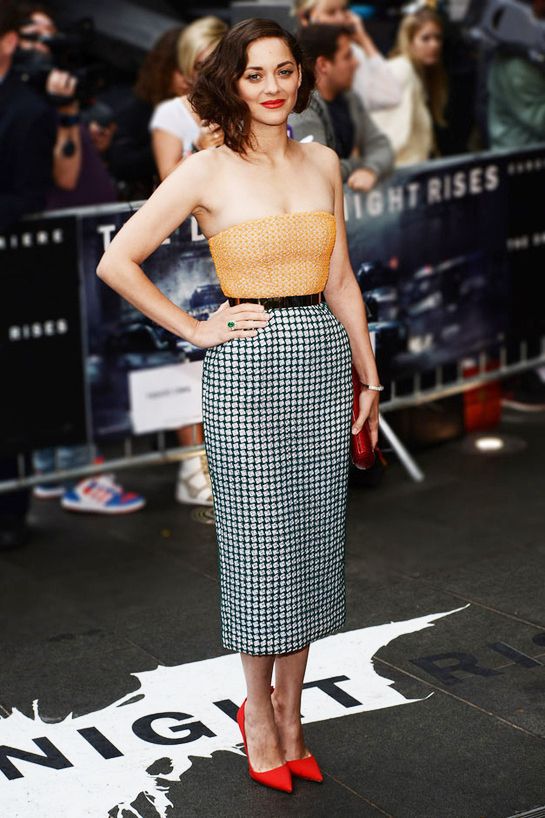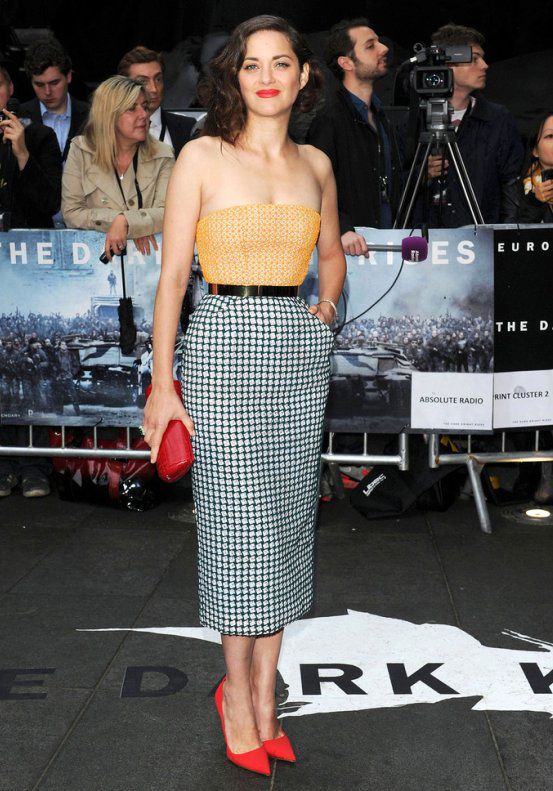 The girl who played Talia al Ghul in the movie had opted for a red pair of shoes and a Dior clutch in the same color. The shoes look a lot like
Manolo Blahnik BB
to me. Maybe I should get a pair in red too. And I just found out
Bergdorfs just receive the pair in the prettiest shade of green
.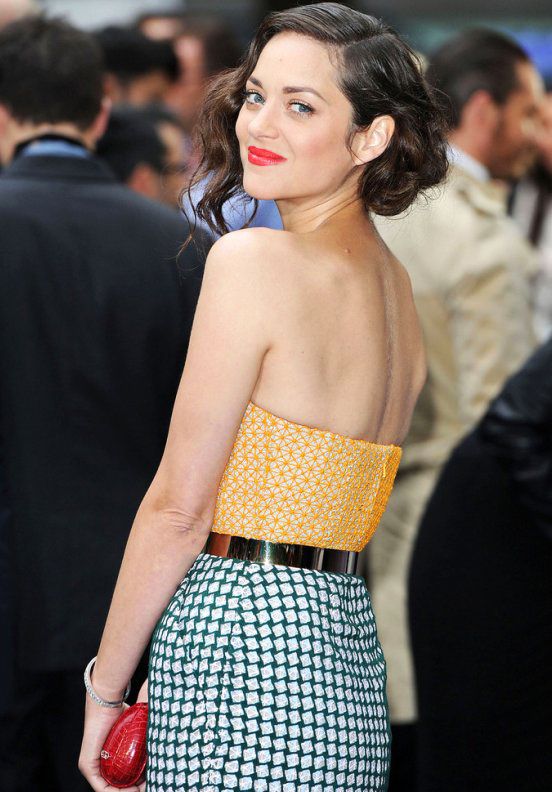 Get a similar metal belt from Shopbop for USD198
here
. Images from various sources.