I bet you've noticed the iconic Anna Dello Russo turquoise luggage with gold trimmings everywhere and so here it is! Pictured above is the trolley, priced at SGD299 and the beauty case which is SGD199. I think these two would be the quickest selling product on the launch day, so be prepared!
The shoes are in leather and they are SGD349. Not exactly a fan of those crystals though. A little too much, I would say. Next is the minaudières, which is my favorite pieces from the collection. There are three versions which retails from SGD99 (the plain turquoise) to SGD159 (gold ones).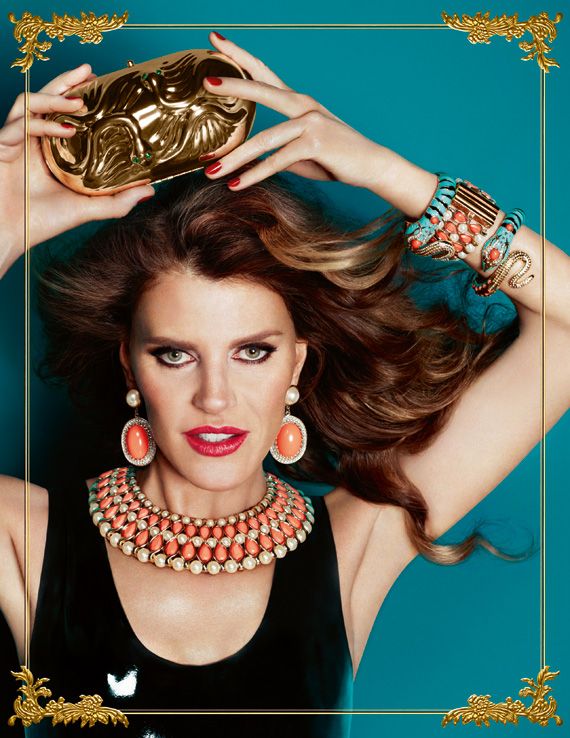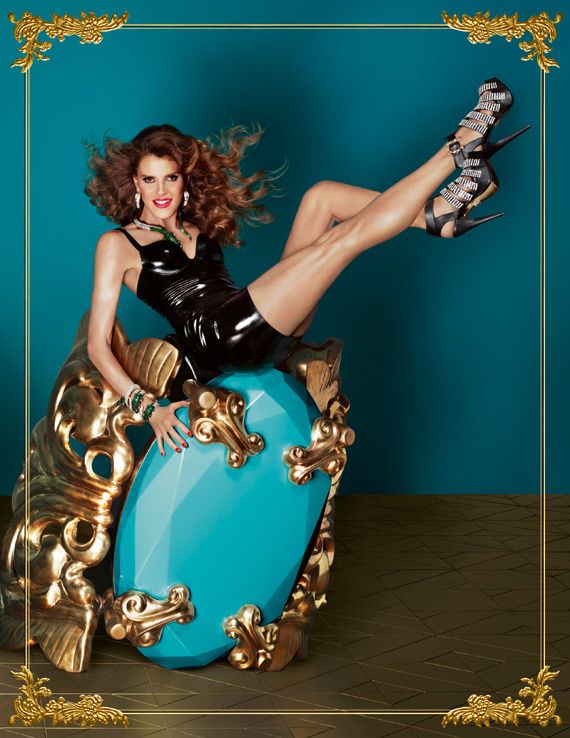 The most unique piece is no other than the gator shades above, and I'm so getting one for their quirkiness. Anyway, there are three versions of sunglasses to choose from which retails from SGD59 to SGD79.
Let's move on to the jewelry. Exuberantly Mediterranean in both ornate shapes and shiny colors, slightly surreal thanks to the snakes and crocodiles that coil around neck and wrists, it features gilded chains swarming with pendants, stone earrings with an antique feel, decorative wristbands with the preciousness of real jewels. There are tons of creations ranging from belts, earrings, necklaces to bangles and bracelets. The bangles and bracelets are priced between SGD59 to SGD99. Necklace starts from SGD79.
The feather hat below is SGD299, the unabashedly glamorous gator necklace is SGD99 and the heels are SGD299. And psst, they have ballerina flats too in gold metallic leather, which comes with a gold leather pouch and they are SGD99.
Finally, the gold booties below are SGD349. The black thigh high boots Anna's wearing are SGD549.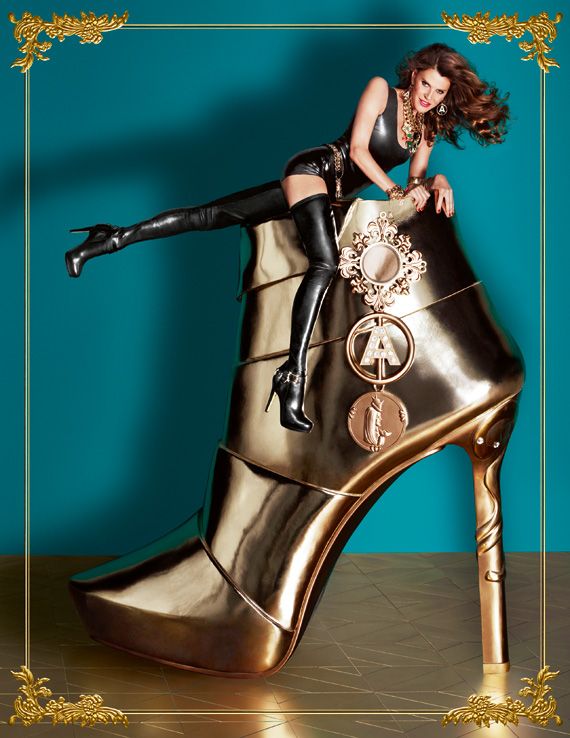 Are you ready for ADR's love for ornament, her taste for excess and amusement? View my other post on Adr at H&M
here
and
here
. "My message is: use accessories like a personal touch, as an amusing way to revitalize your life and wardrobe: you will turn an ordinary day into a sensational fashion week day" says Anna. The collection hits the store worldwide on October 4th. Stay tuned for updates!
Images courtesy of H&M.