Set in Paris, the look book takes this season's architectural footwear to perch with the gargoyles at Chimères, spurts water into the fountain at the Place de la Concord, and joins the storied tales at Notre Dame.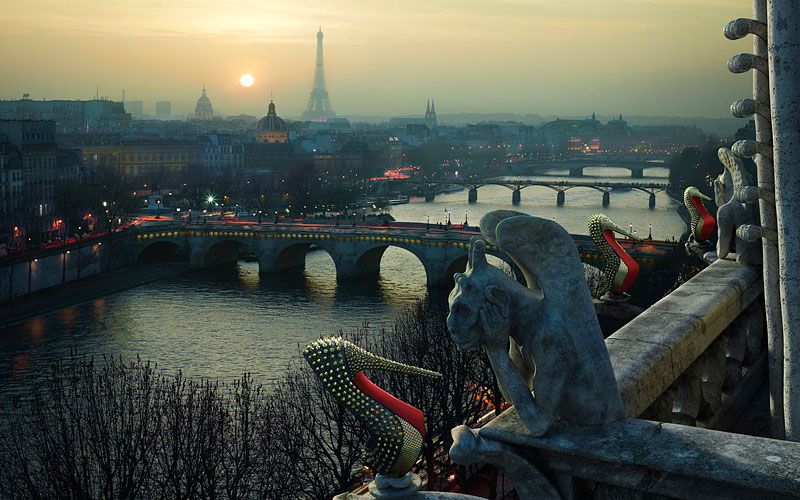 Photographed by Peter Lippmann.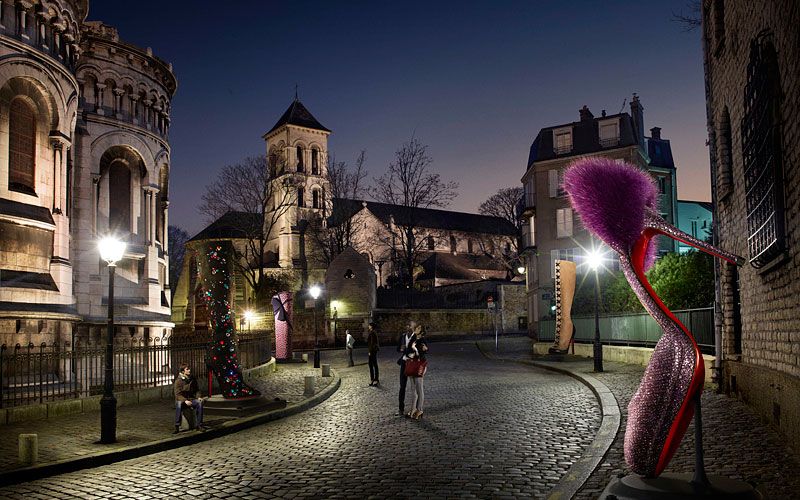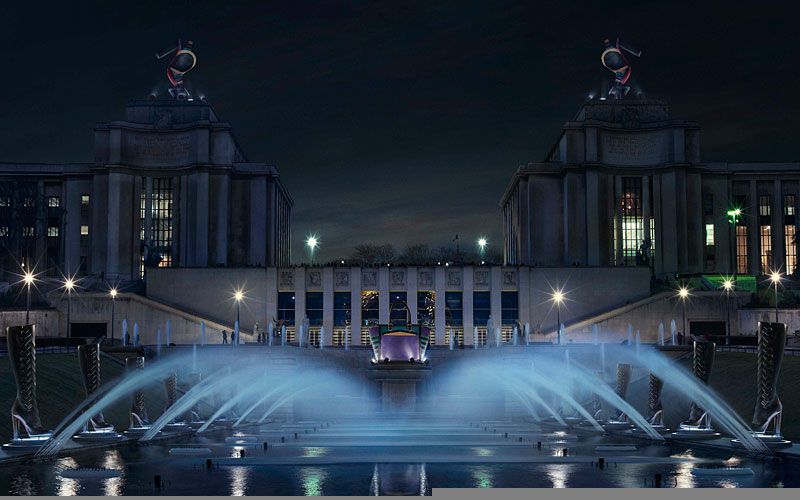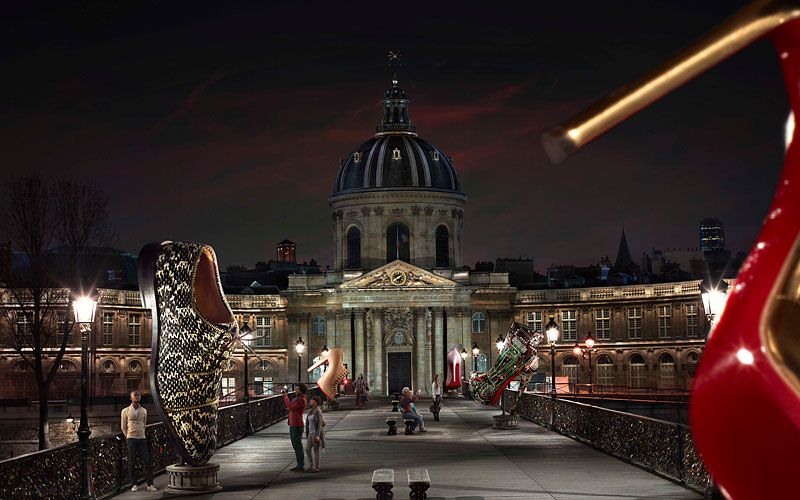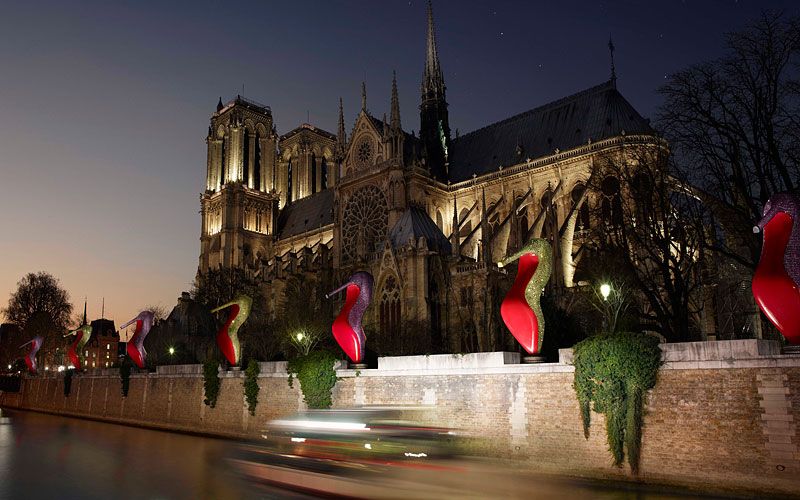 One of my biggest dreams is still to visit their Rue Jean-Jacques Rousseau store in Paris and maybe not just visit. I think I might want to live there forever.
Images courtesy of Christian Louboutin.