As much as I love her twin sisters' grunge boho look, little Lizzy blew my mind in this whimsical winter wonderland, romantic editorial set in a gloriously fake frozen garden. Such bold looks in pink hues were showcased and surprisingly they go pretty well with her pink wig. Looks like she's one of the few people that can pull off pink hair without looking annoying.
(
Photo above:
Chanel Dress, Dior Fine Jewelry bracelet and ring)
Looking so fierce in a Balmain Dress, Miriam Haskell Necklace, Dior Fine Jewelry Ring below.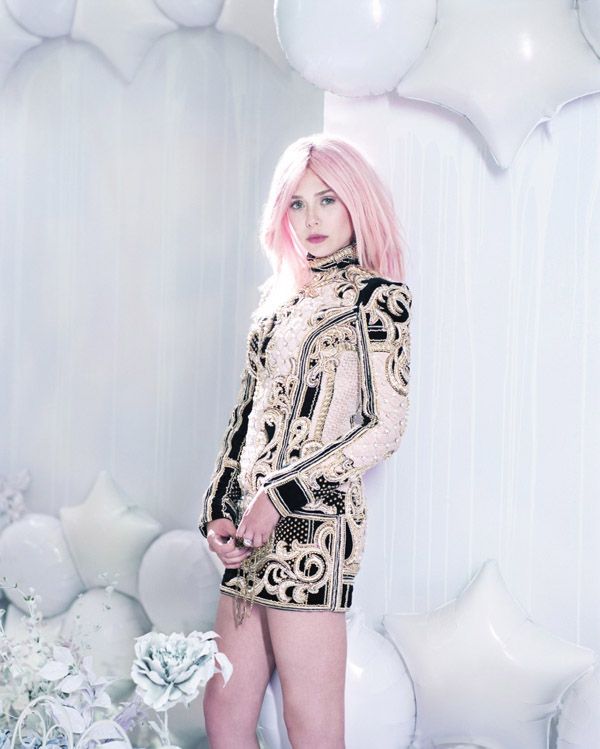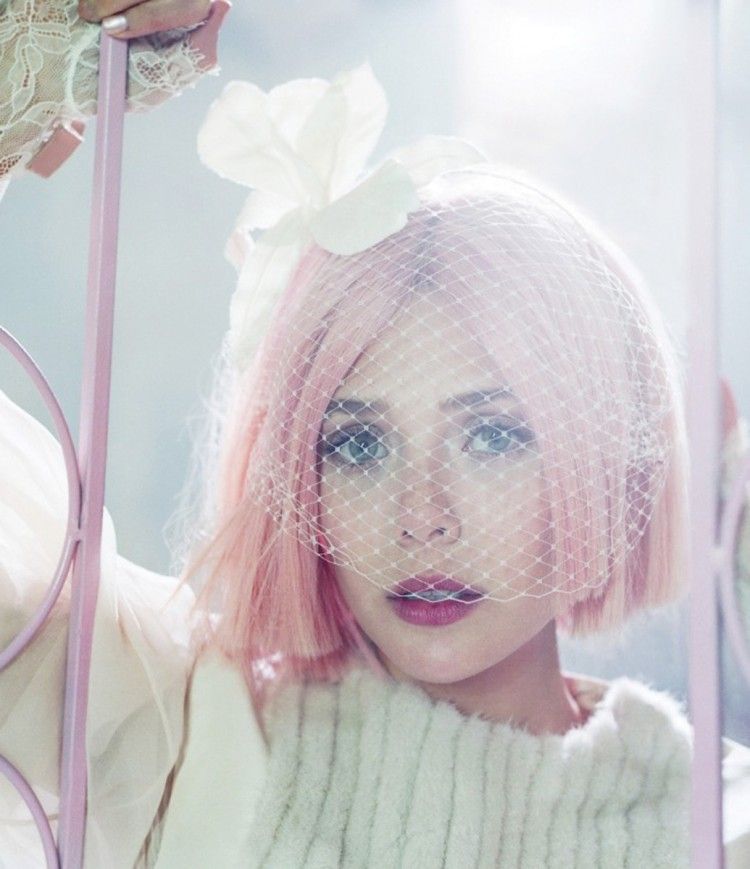 Prom-queen-couture! In Dior Dress, David Yurman Necklace (worn as bracelet), Giuseppe Zanotti shoes. And as usual, I love the fact that she always appears to be slightly reserved — and the endearing shyness that makes her so much different than her Mary Kate and Ashley. Read her full interview on Bullet
here
.
Photographed by Jeff Bark.