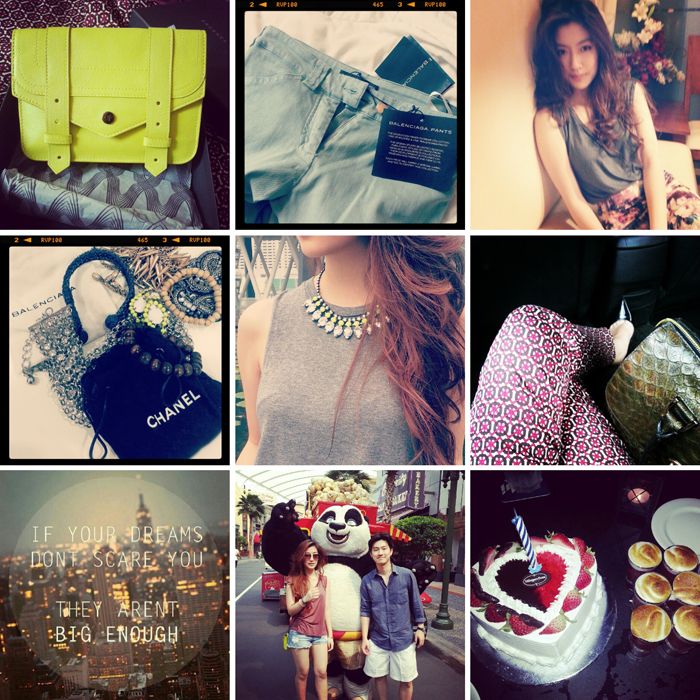 Some of you might have followed me on Instagram since a couple months ago. In fact, I created an account just to browse, but I didn't carry an iPhone/Android with me then. Last month I finally purchased
Samsung S3
simply to be more active on the account
--
I believe that's a good enough reason to get another phone. Oh and I can't wait to put a sparkly, crystal case on it, which will most definitely be
Givenchy
'Paradise Flowers' inspired, thanks to my sponsor,
Cubic Cubic
.
So follow me if you want to see pictures of my outfits (some
Poise24
exclusives too), bags and shoes collections, daily activities, inspiration boards, and of course food I eat, or food that I think would look good on photographs. Just kidding. Anyway my username is @silviasiantar.