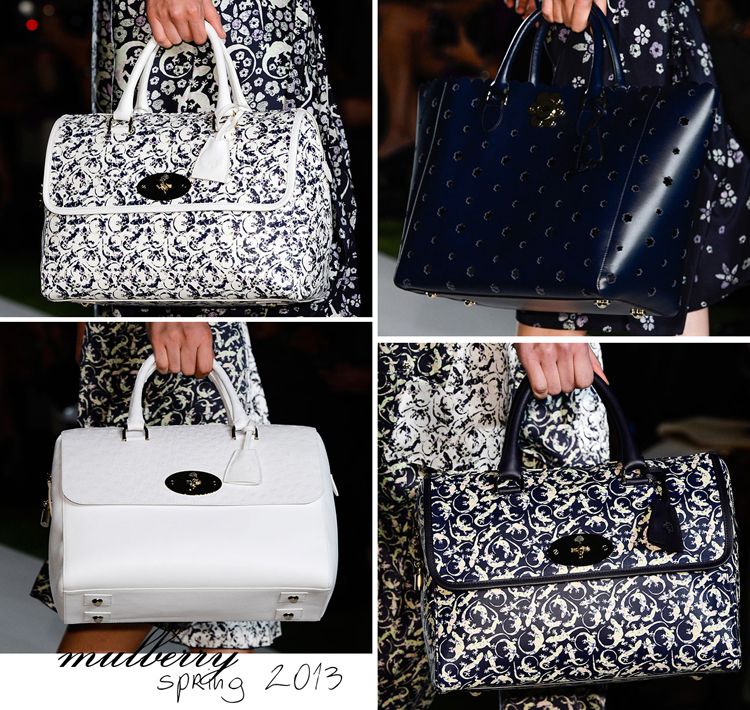 There! You're seeing the latest version of the Del Rey, in Spring Summer 2013 design motifs featuring a floral gecko theme in leather. But that's not what I want to share with you in the first place.
It's about this extraordinary Willow Tote (carried by Kate Moss below), a structured bag featuring the signature Mulberry Postman's Lock, zips and padlock fob. Influenced by Mulberry's history of producing beautiful yet functional bags, the tote has a front face envelope clutch that can be zip-detached, fulfilling two multi-wear functions in one style.
The Willow Clutch also comes as a standalone option, oversizing the proportions to fully embrace the simplicity of the shape. Available in a myriad of seasonal tones, it is also introduced in luxuriously glossy Alligator in White or Black.
Images from Purse Blog and Mulberry.