This collection made me a little confused. I know for sure I hated half of it. The footwear is ridiculous I don't understand. What's with those leather metallic socks?
I love the makeup, though. The bare face, the bright bold lip with tiny accent on the cupid's bow, the choppy baby bangs. Anyway, here are some backstage shots which I think are visually appealing by nature.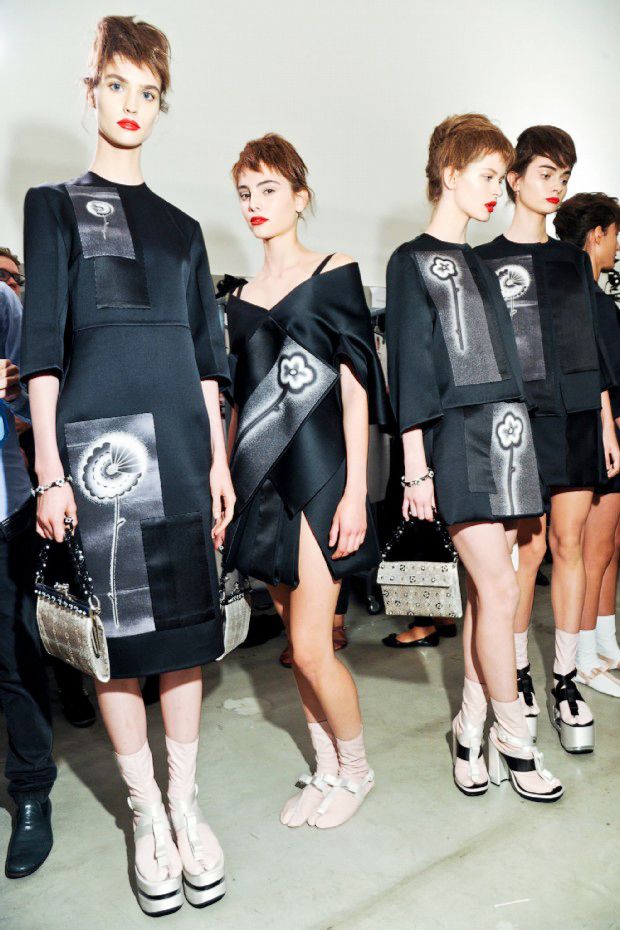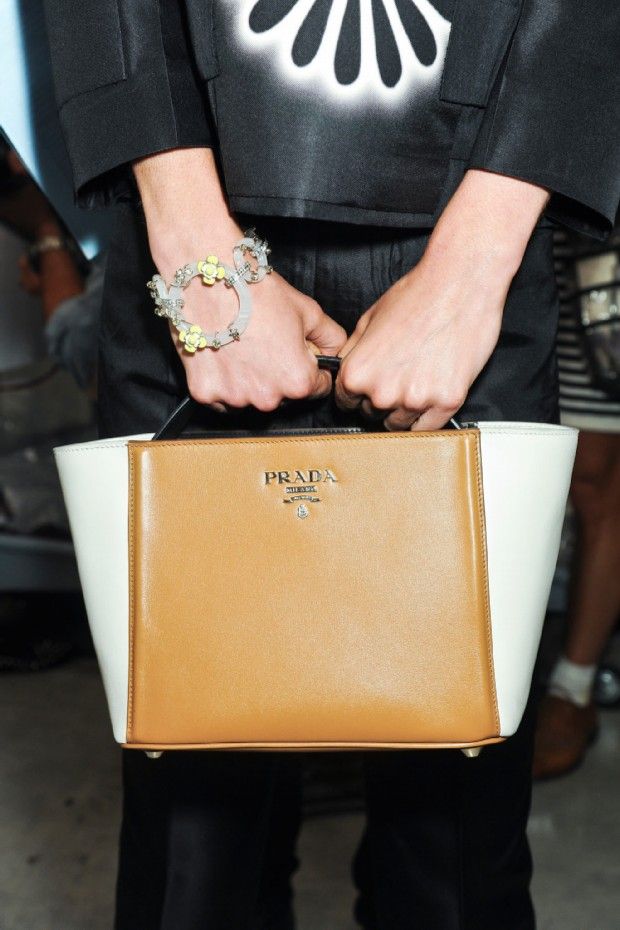 The bag looks like a mixture between Céline and The Row, with a final Prada touch.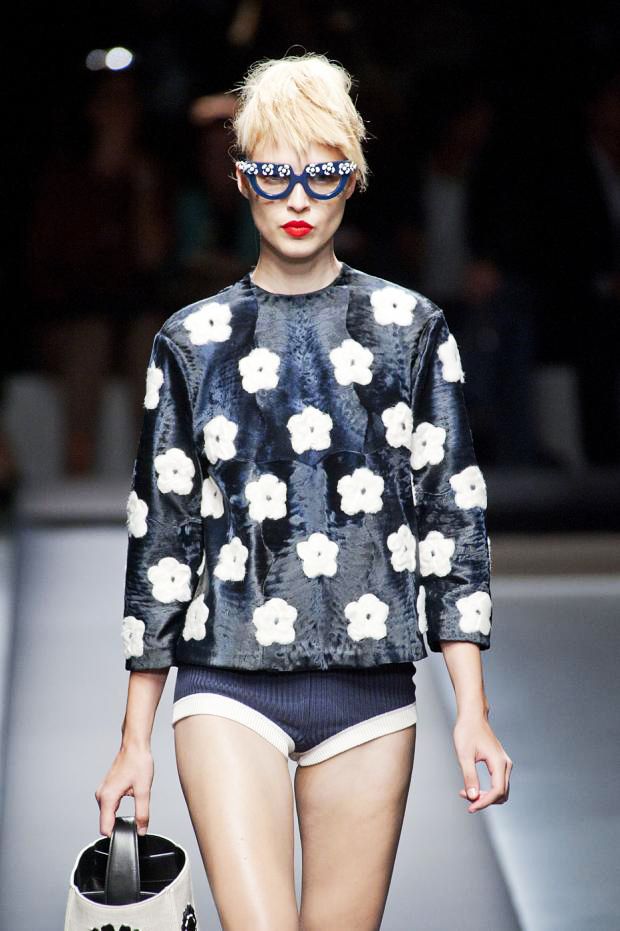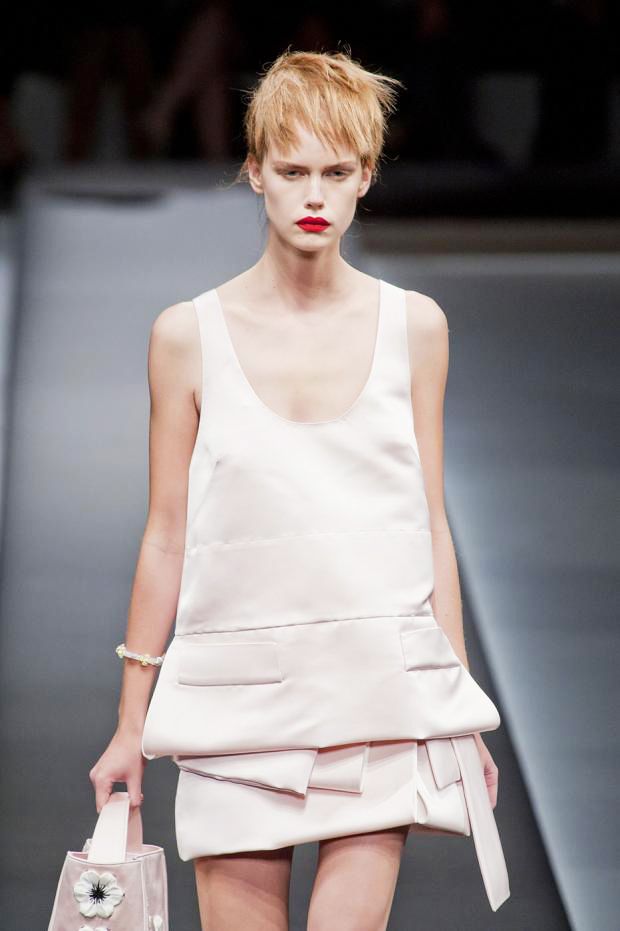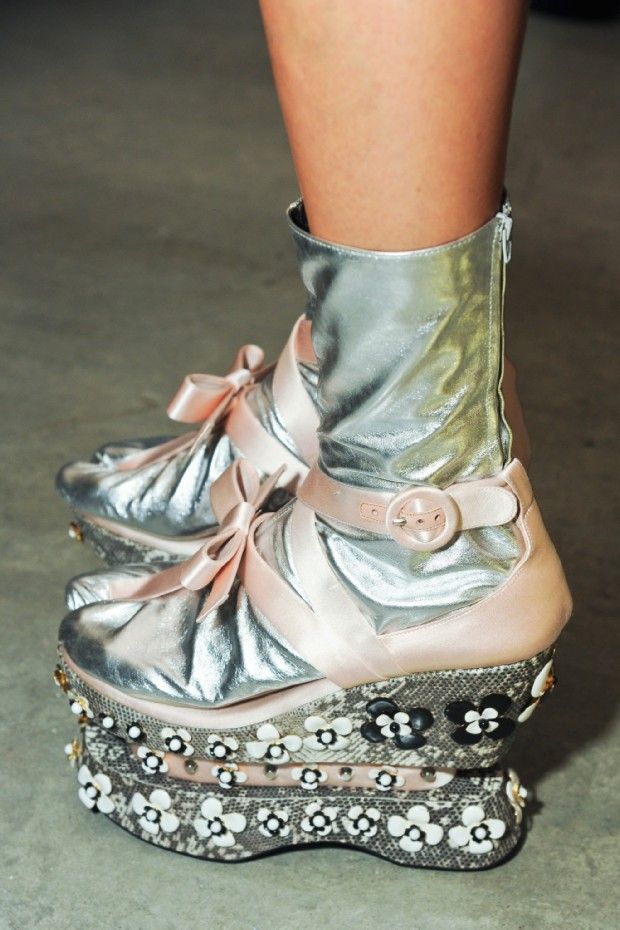 I must say that those sunglasses with flowers are what I love most from the collection. Anyway, I honestly want to hear your thoughts on this.
Images from style.com.