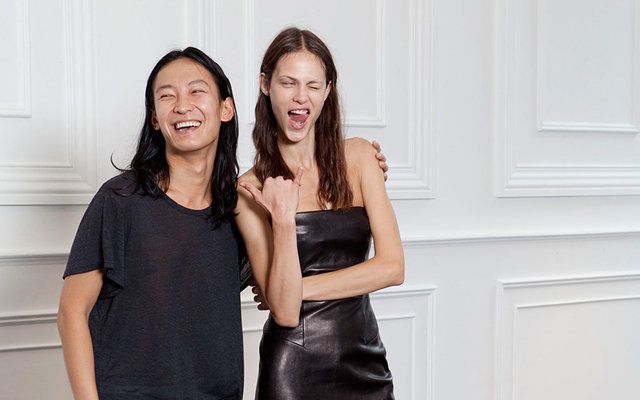 "Although we are an American brand, I think that is more to the sense of what is American sportswear, and things that feel very accessible and easy to wear," Wang said in an interview earlier this year.
"But at the same time we really see our audience and our consumer as a global citizen, someone who isn't defined by where they live or what kind of music they listen to, things like that. It's a sensibility that is much more individual."
Alexander Wang is Balenciaga's new creative director. The New York-based designer will replace Nicolas Ghesquière at the French fashion house, after 15 years at the helm. Totally unexpected. But definitely something overwhelming to look forward to. How would he incorporate his signature edgier, androgynous design aesthetic in Balenciaga? How will he transform the old Ghesquière era?
Image from Tumblr.