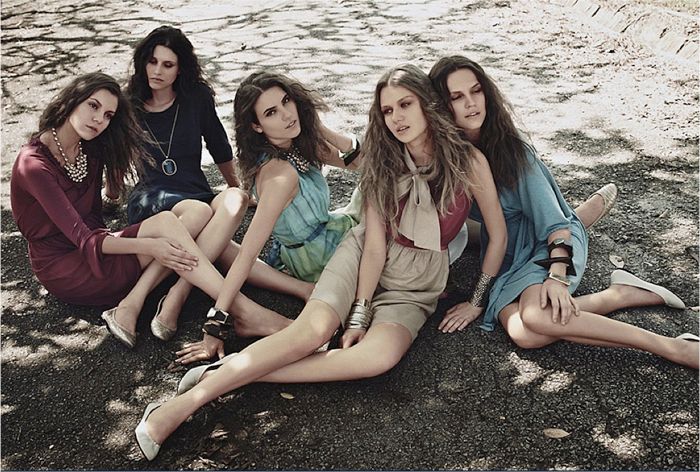 Image courtesy of
Triologie
ZAOZAO
is a new online crowdfunding platform that revolutionizes the way emerging designers are discovered and supported in Asia.
As emerging designers don't always have the resources or funds to produce their entire collections, ZAOZAO aims to alleviate some of these problems by helping designers raise money to produce individual designs. Designers upload their work onto ZAOZAO's website and decide upfront how many pieces they want to sell.
Shoppers can then easily discover and support designers they love by pre-ordering designs. If the designer receives all their pre-orders within 21 days, ZAOZAO passes along the money to designers to produce their work. Since launching in September this year, ZAOZAO has had 13 successfully funded designs! You can view them all
here
.
Image courtesy of Twisted Sisters
What's different about ZAOZAO to me is the way their founders
Ling Cai and Vicky Wu
sees the potential of the many emerging designers and actually came up with a solution. You see, a lot of times designers have this incredible talent that is trapped behind papers just because there's no funds to make their designs come to life the way they want to. Plus, the idea of crowd-funding is still relatively new in Asia.
With ZAOZAO they can turn their dreams into a reality, one design at a time. They can finally experiment creatively with their ideas without having to worry about excess inventory or burdensome markups from boutiques, as they produce only what has already been pre-ordered and pre-paid for.
Image courtesy of
Artessorio
And in return, shoppers can invest in affordable items that weren't mass produced. And psst.. there's something for the boys too. Check out this unique leather bow tie (available in light brown or dark brown) by
All Things Green and Beautiful
that goes for USD89. From
lingerie
to
jewelry
,
apparels
and footwear, what's not to covet?