Let me introduce you to my recent favorite shoe label TaylorSays, a line of statement-making high heels by Californian designer and artist Taylor Reeve. Stepping up to the podium as the next big thing in shoes, TaylorSays features exclusively crafted, everyday pumps with attention-grabbing original art on the soles that guarantees double, triple takes as you walk on by. Here is the Monarchie, a playful take on the classic peep toe pumps, featuring a mirroring butterfly on each soles.
The story behind the hand painted sole is when its founder, Taylor Reeve decorated the soles of her first pair of shoes after seeing wedding-themed heels adorned with "I Do" on its bottoms. Soles of stilettos - "the perfect real estate for my art", she thought.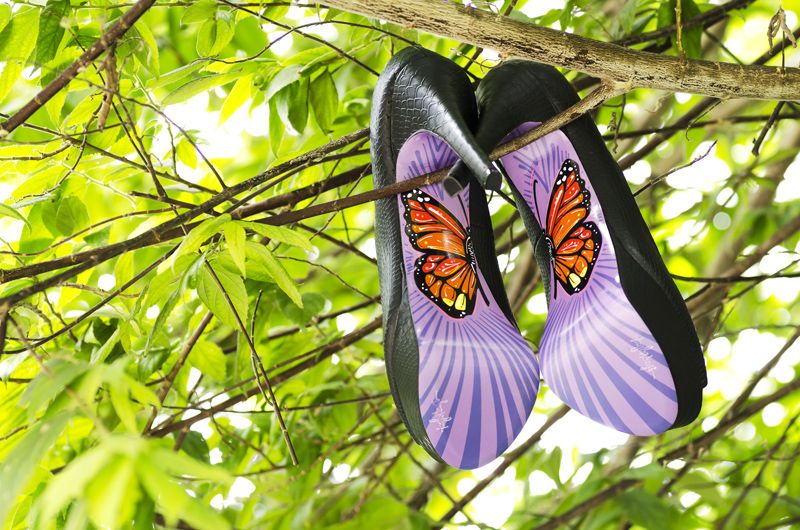 Expect unique, out of this world platform stilettos with fun, fearless paintings such as lions, skulls and melons. Appealing to a variety of women's aesthetic interests, the collection includes soft styles patterned with gingham checks for Taylor's girly side while others such as Sharkie, which features a shark's jaws on the toe box and tough female Captain Hook on the sole speaks of the designer's edgier inclinations.
TaylorSays is available both online at
www.doorstepluxury.com
and Doorstep Luxury's flagship boutique at 163 Telok Ayer Street, Singapore 068616.