Burberry showed a collection inspired by Burberry classics and sixties beauty Christine Keeler titled 'Trench Kisses' from London with Love.
Apart from the fashion aspect, other highlights includes the introduction of Burberry nail polish. The shade worn by models in the show was Oxblood (red wine color), inspired by the ready-to-wear and accessories collections.
The key trends were dual-colored trenches, a heart print, translucent rubber separates, bold red and black stripes and animal print (everything from giraffe to leopard). Totally loving the look of "knickers layered under transparent rubber skirts" on Cara.
The accessories were the new 'Crush bags', sometimes wildly oversized, kitten wedges and animal print sunglasses. You can
click here
to view the 'Little Crush' bag in Heart Print Calfskin and Leather which can be customised with a bespoke polished metal nameplate.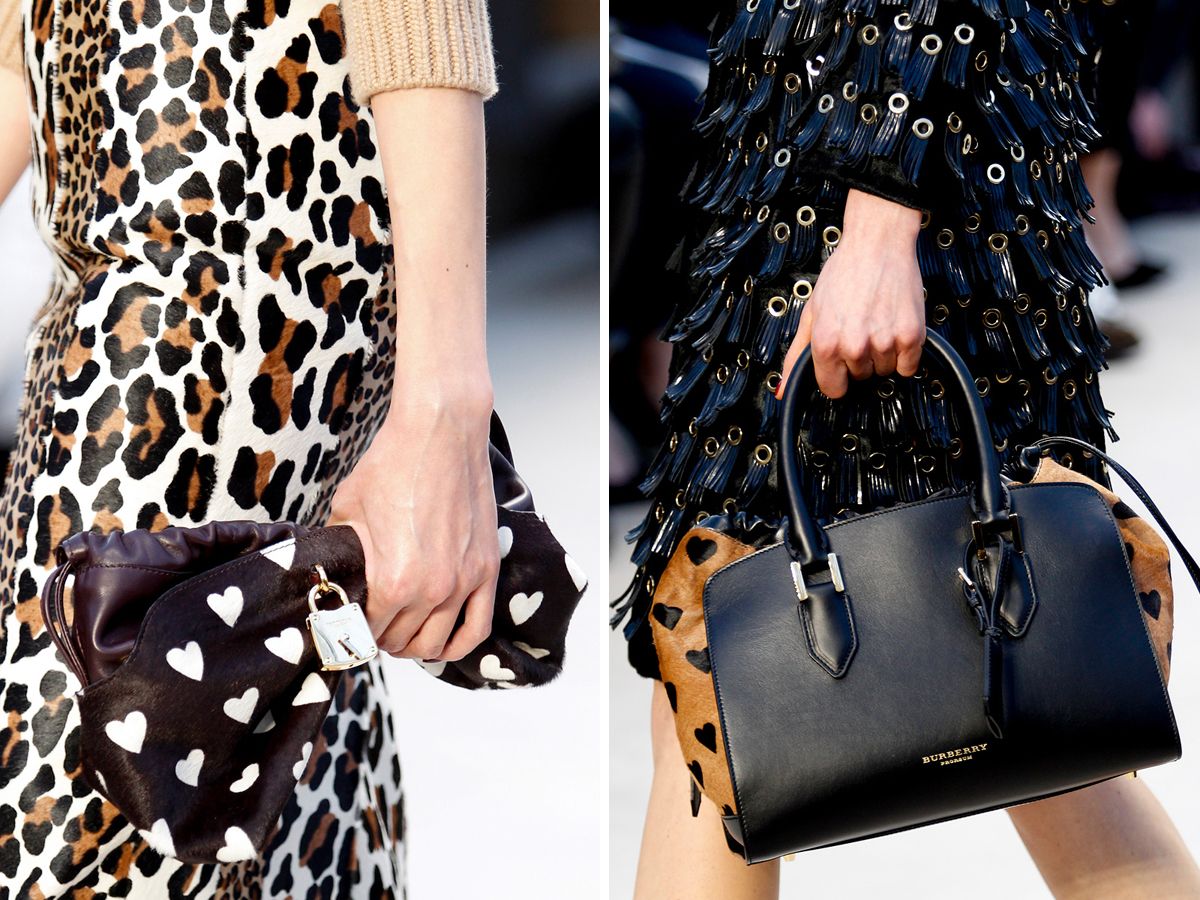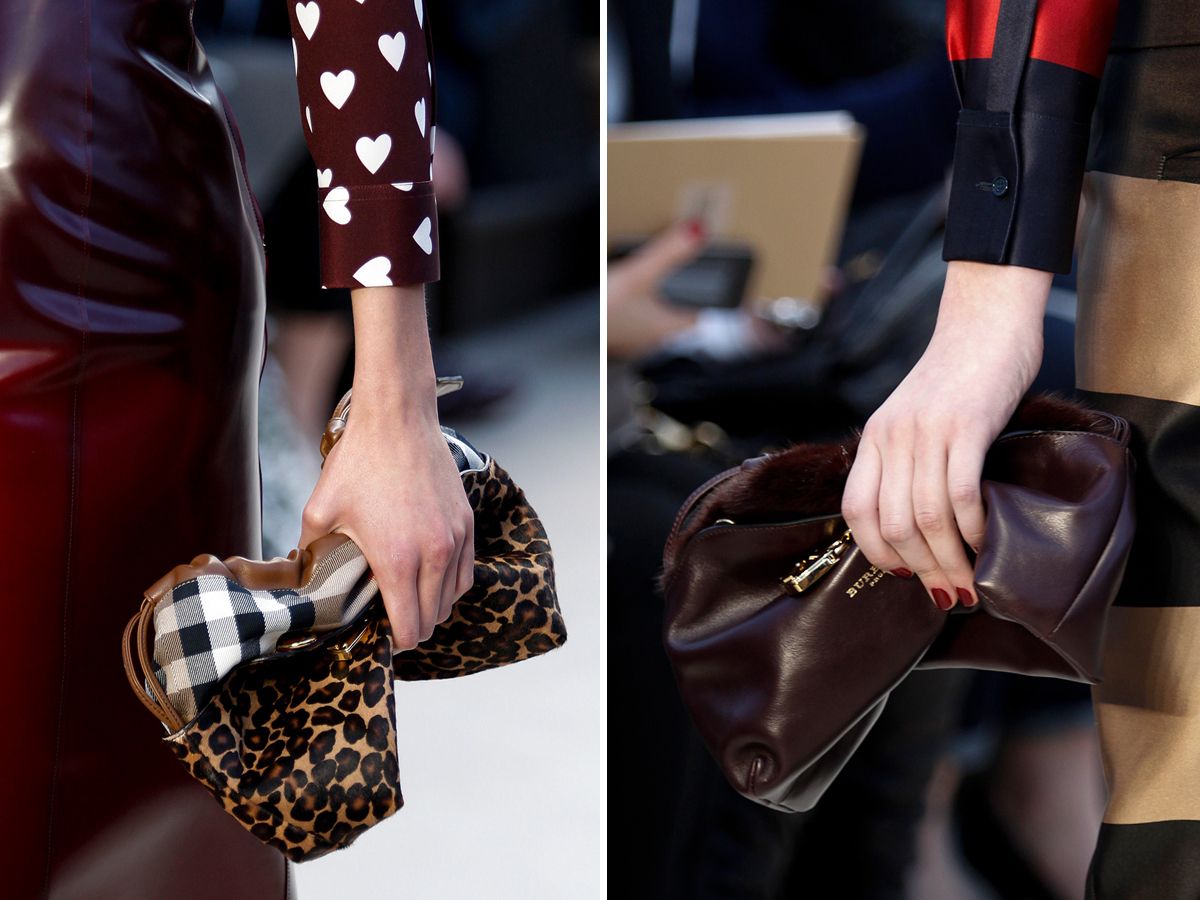 Christopher Bailey better keep reinventing the stripe because we just couldn't get enough. This season they are absolutely urban chic and luxurious at the same time.
Another breakthrough this season is the smart personalization service now offered by Burberry. The creative story behind each Burberry Prorsum Autumn/Winter 2013 runway order comes to life through smart personalisation which continues Burberry's digital evolution, putting the customer at the centre of bespoke luxury experiences.
The new Burberry Runway Made to Order service offers custom-made outerwear and bags, with personalised engraved nameplates. On contact with a touch screen device each piece unlocks a unique video experience, charting its artisan production – including original sketches, runway edits, craftsmanship and personalisation.
Anyway the Burberry Prorsum show as usual, was always a great surprise and mix of musicians and actors.
Spotted were Kate Beckinsale, Rosie Huntington-Whiteley, Freida Pinto, Vicki Zhao Wei, Melanie Laurent, Olivia Palermo, Douglas Booth, Callum Turner, Rita Ora, Tinie Tempah, and Victoria Pendleton.
Music has always been a major element in any Burberry fashion show. The show closed with a surprise live performance by Tom Odell. The amazing performance of the forthcoming single "Hold Me" served as the backdrop of the show finale. Other runway soundtracks includes "Picking up the pieces" by Paloma Faith and "Happy Together" by Misty Miller.
Images from various sources.