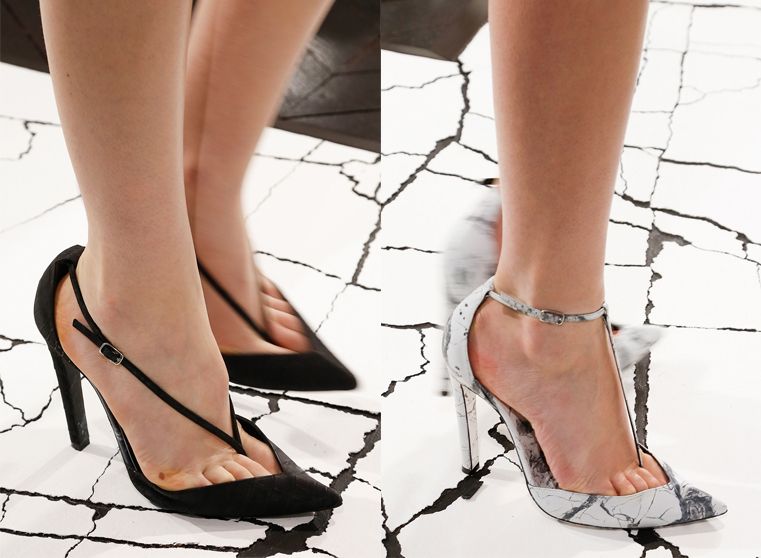 Killer pumps with a single thong drawn provocatively through the toes, sophisticated cutouts, graphic furs, sleek minimalism, textured leather and metal hardware at Balenciaga Fall 2013 designed by Alexander Wang. I especially loved the genius cracked details.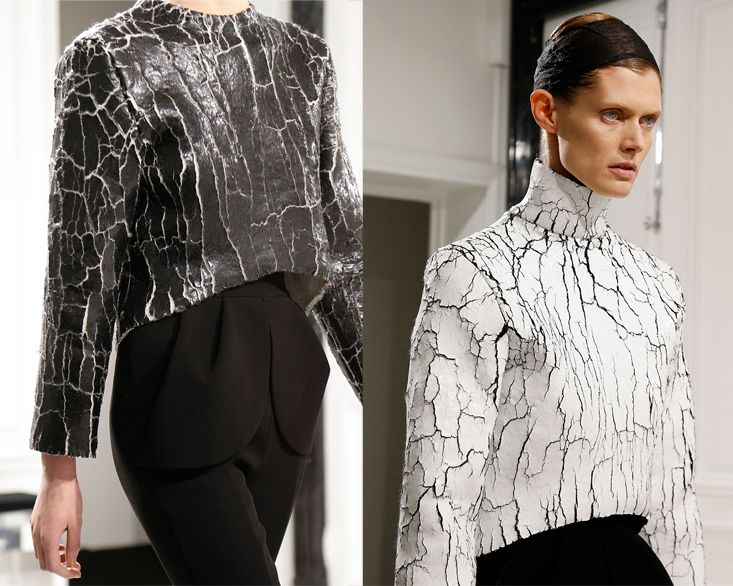 "It's a prologue," said Alexander Wang of his quietly respectful debut collection for Balenciaga. "It was about really going back to the house, to the archive, and the codes that were so true to Cristóbal Balenciaga—with dynamic new materials."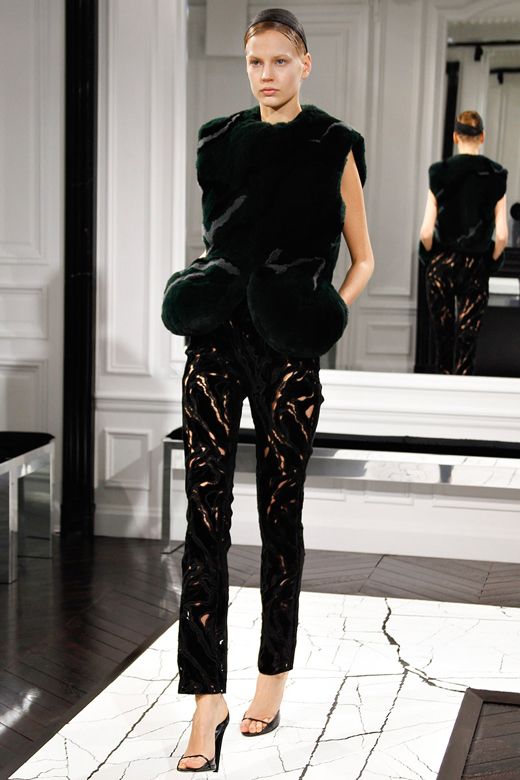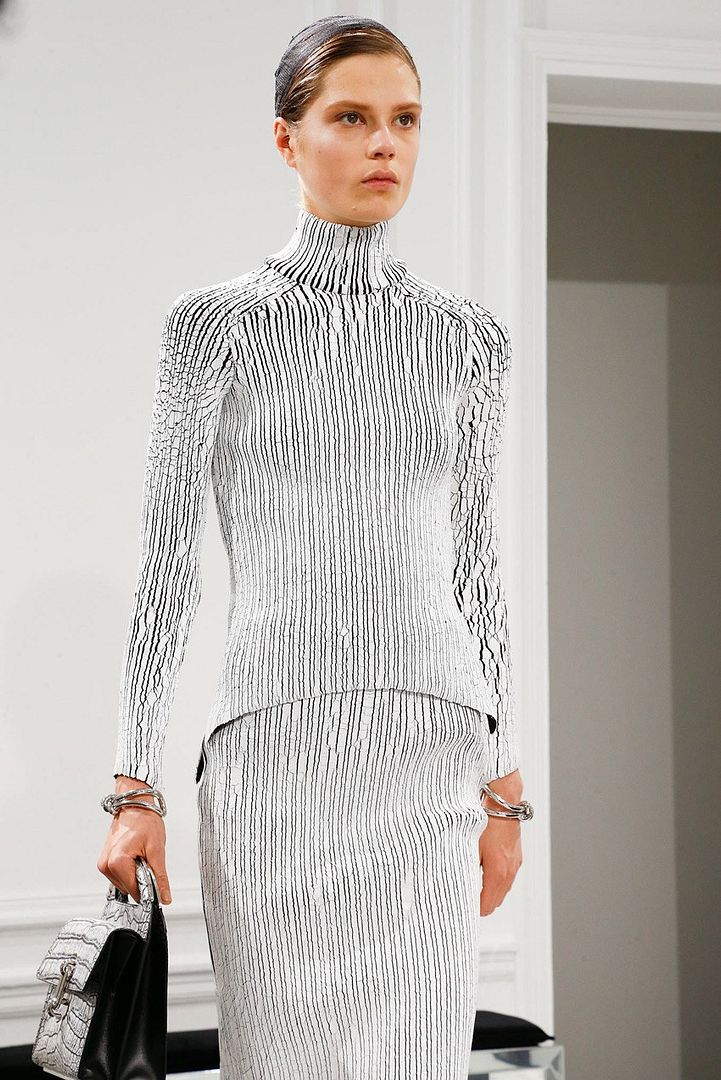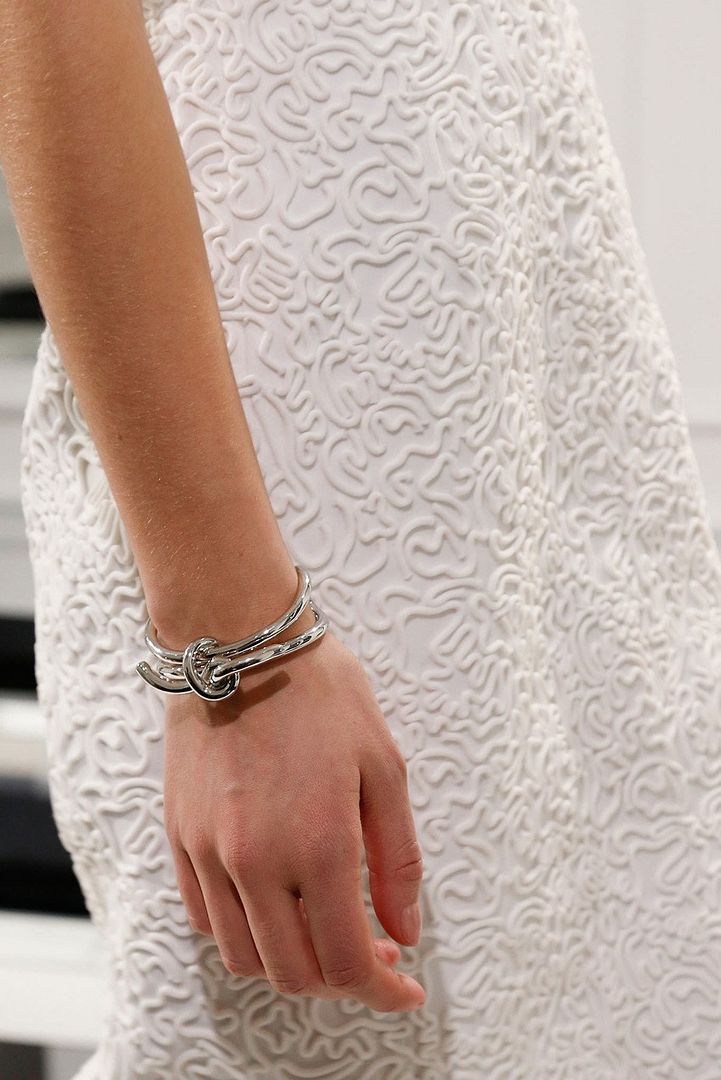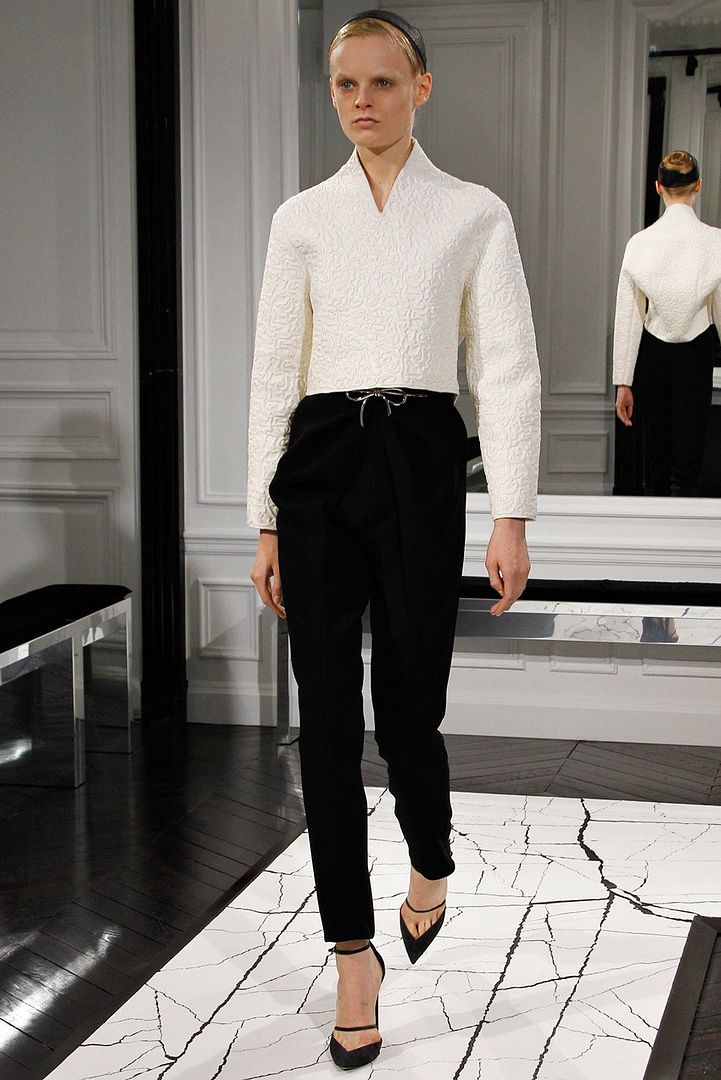 I think it was rather safe yet brilliant at the same time. Most of all, I'm intrigued to know how he would take the legendary fashion house to a new direction. Bravo.
Images from various sources.