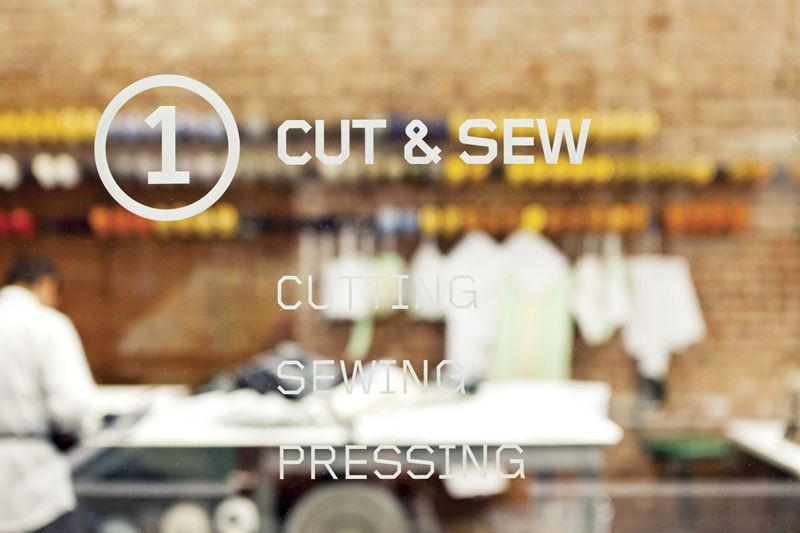 3×1 is a denim label based in NYC that offers bespoke jeans. With experience at fashion houses like Earnest Sewn, Scott Morrison, the guy behind the label certainly speak the denim language.
Morrison could have gone the easy route and had his latest line mass produced in a factory somewhere overseas. Instead, he decided that 3×1 jeans would be manufactured in New York City – in small quantities – from the best fabrics (from multiple mills in Japan, as well as Cone Mills in North Carolina) – by people who weren't being paid by the number of pieces they sew. His staff produces about 22 to 30 jeans a day, all by single-needle sewing machines.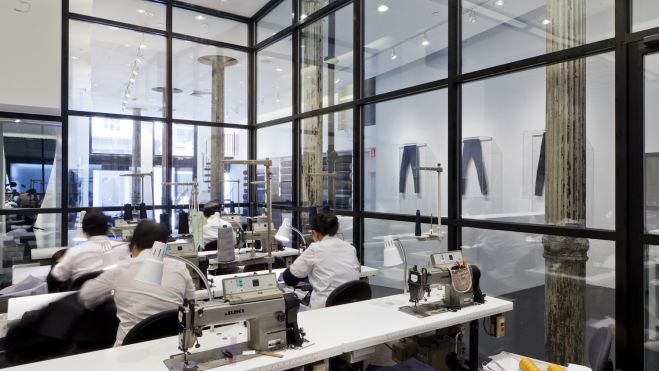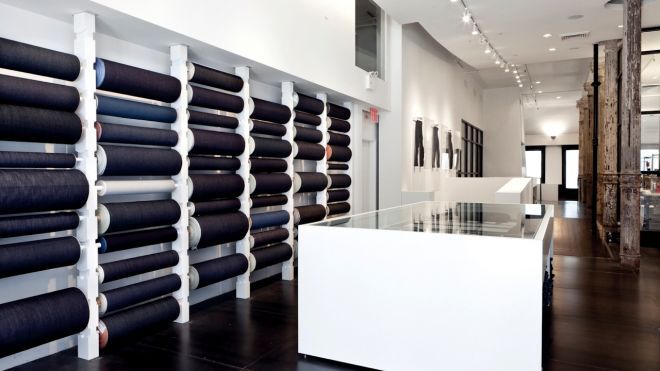 There are three possible approaches: Remake, refit, and development. If you bring in a pair of your favorite pants for 3x1 to replicate in their own denim, that's remake. If you choose one of their pairs, but change the leg width or the rise of the waist, that's refit. Finally, if you want a pair of jeans like the ones you've always imagined yourself in, that's development. For a wallet-melting US$1,200, the experienced tailors at 3×1 can make you a pair of jeans that are perfectly custom-fitted to your body. Quite literally the perfect pair of jeans for you.
There is one other jean option – "limited edition" – which refers to jeans that are already assembled and ready to wear. Those styles are available in small quantities – 24 per style at the most – and range from $245 to $445 a piece. If you're not in New York, you can still get them from
Shopbop
. They ship worldwide. I can't possibly wait to get myself a pair.
Images from various sources.