Well, of course in her lifetime Gabrielle 'Coco' never actually ventured to Singapore, the island described as the quintessential millionaire's playground, down there on the Equator in South Asia, but some of Mademoiselle's customers did, and now Karl Lagerfeld has with a full entourage from Paris, and planeloads of guests and models flying halfway around the world.
Really, though, this was "about" the eternal relevance of Chanel's inventions for a summer wardrobe. There was also the presence of history in the clothes. "It's a bit of Chanel's history and a bit of influence from this part of the world," said Lagerfeld, though he said that his research had been primarily based on instinct. "You don't get into the details, you reinvent the details."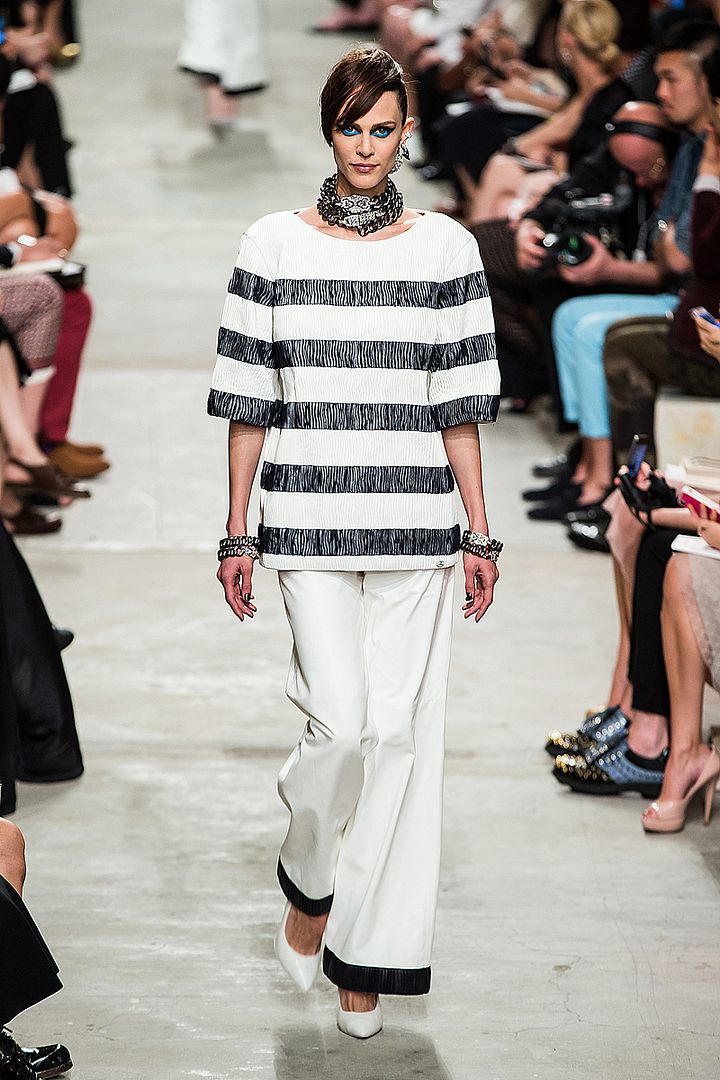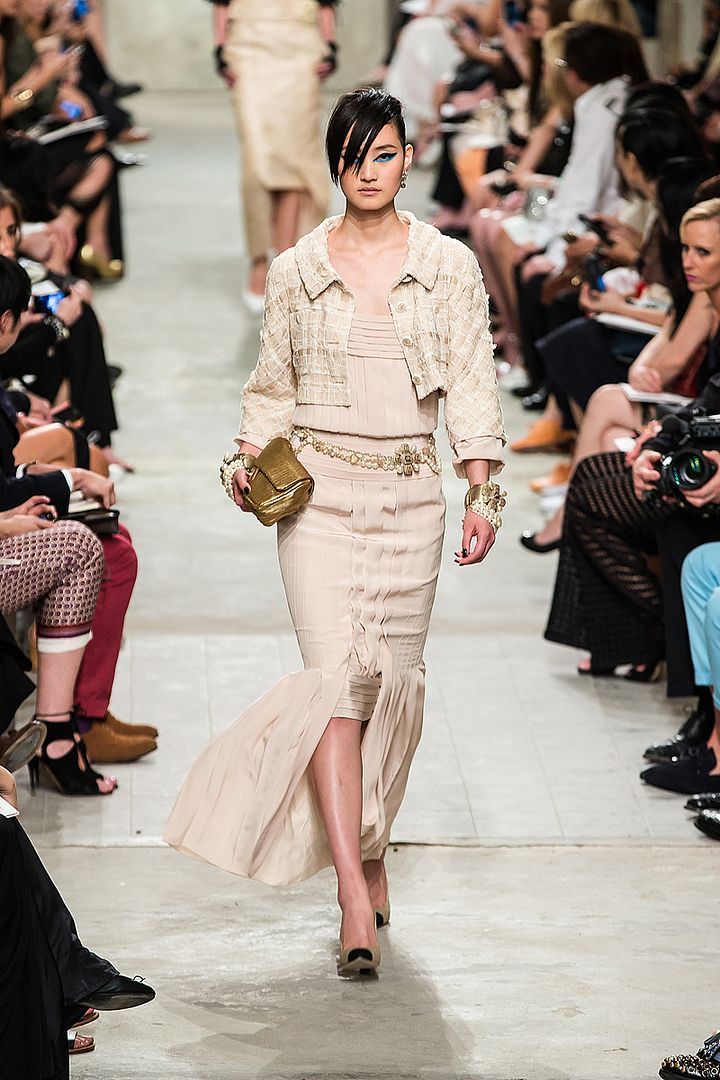 Coco's sailor-striped T-shirts and pants came out in white kid leather or variations on jeans; pairs dyed in a horizontal pattern reminiscent of utilitarian ikat workwear. Still, the real triumph of Chanel resides in its range from gamine day to beachwear to pretty cocktail and elegant evening, predominantly played out in cream, ivory, and white.
Images from various sources.