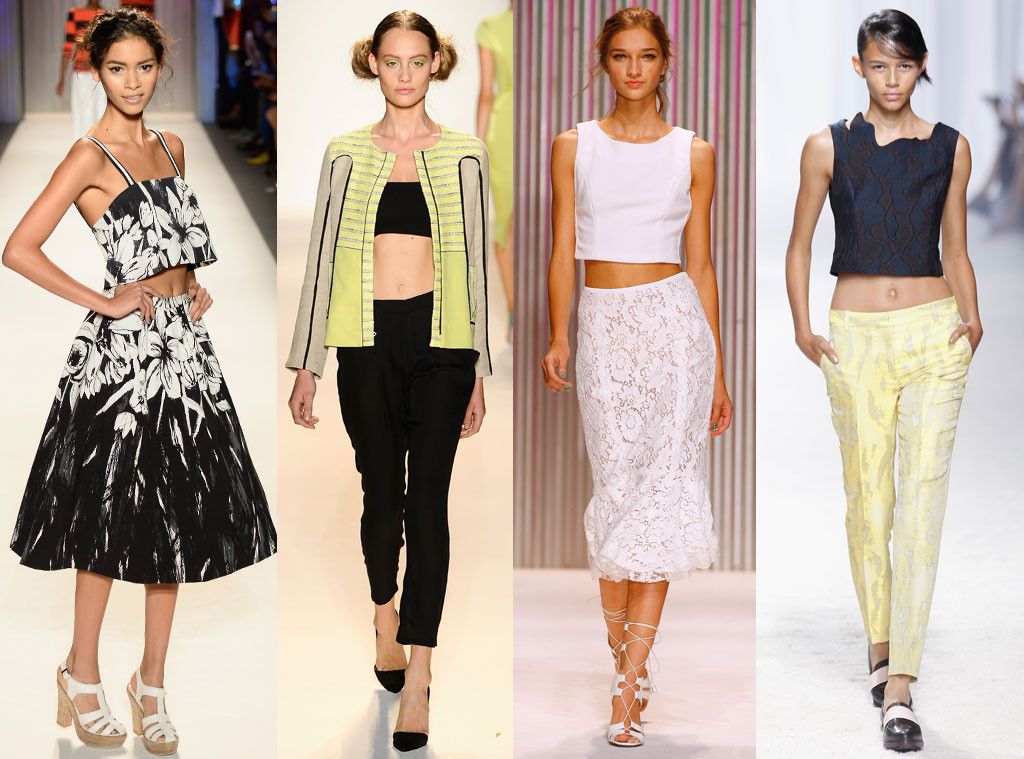 Making its debut around a decade ago, seen on Destiny's Child to Gwen Stefani to the Spice Girls and Britney Spears, they are making a huge come back in Spring 2013. However, judging from how not a single designer didn't show at least one crop-top this season, if not a whole collection that revolved around them, they are definitely here to stay. Still a hot trend for next season, here are my favorite pairings of the crop tops in almost every stylish combination possible.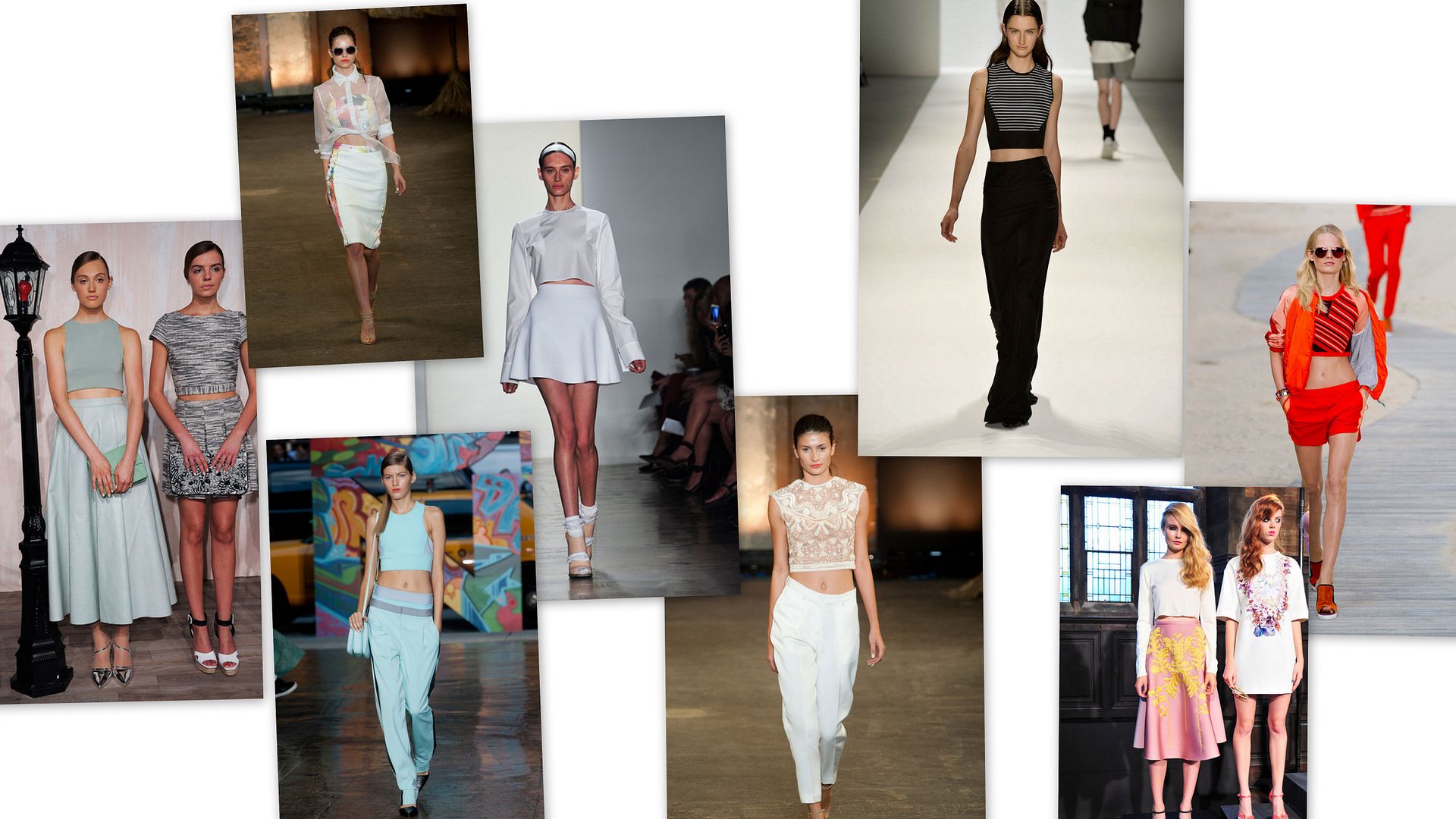 Time to tone up those abs because you are going to buy a crop top whether you like it or not. So, what are you waiting for?
Here's a little guide on what styles to purchase this month:
1. Leather with ponte combo crop top from
Tibi
2. Harness crop top from
ASOS
3. Crop jersey top from
Poise24
4. Macramé silk-blend lamé and tulle cropped top from
Oscar de la Renta
5. BOY London logo crop top from
ASOS
Images from various sources.