It's an incredibly rare opportunity in fashion to own something truly one-of-a-kind, especially from a world-famous brand like Christian Louboutin.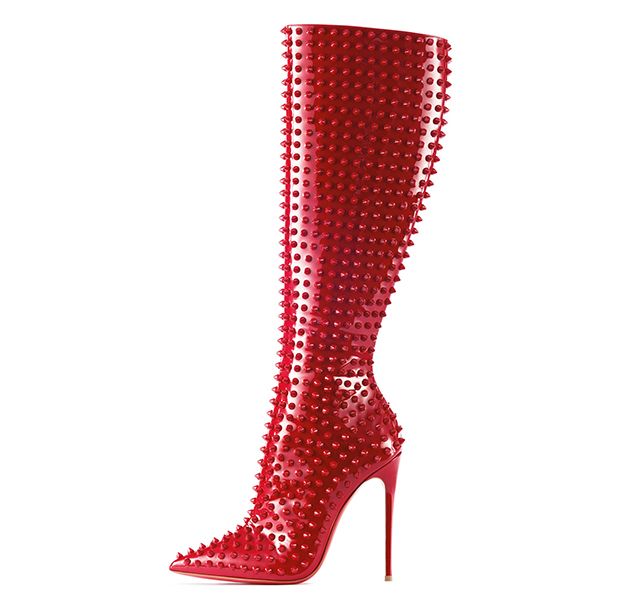 That's why the Christian Louboutin bespoke spiked boots are such a unique piece to have – they'll be the only pair of their kind in the world. It may got me thinking that maybe once they are sold, he would create them in black and then in white, and the list goes on. But right now, they are made in sizzling red, since the boots are part of the (RED) Auction 2013, hosted by Sotheby's, and apparently they think these would sell for $30,000.
The auction benefits the Global Fund to Fight AIDS, Tuberculosis, and Malaria. They will go up for auction on the evening of November 23 in New York City, will be made-to-measure for their eventual owner.
Meanwhile, I've gathered a list of the covetable spike styles you can buy online this Christmas:
1. Pigalle spikes 120mm nappa leather pumps from
Net-a-porter.com
2. Daffodile spikes patent leather pumps from
Saks
3. Rolling spikes velvet smoking slippers from
Saks
4. Lady Peep spikes in leopard peep-toe pumps from
LuisaViaRoma
5. Yolanda spikes peep-toe platform pumps from
Neiman Marcus
Image courtesy of Christian Louboutin.