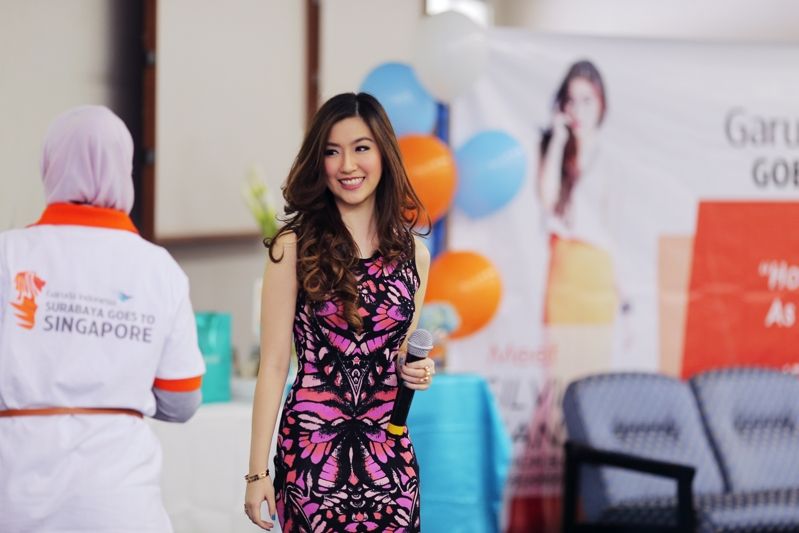 Just received the photos from my road show with Garuda Indonesia, sharing tips on social media and blogging. This was the second day of the three-day event, which was held at Petra Christian University Surabaya.
There were about 150 students that showed up and supported the 30 minute seminar. I was so overwhelmed with their attentiveness and engagement.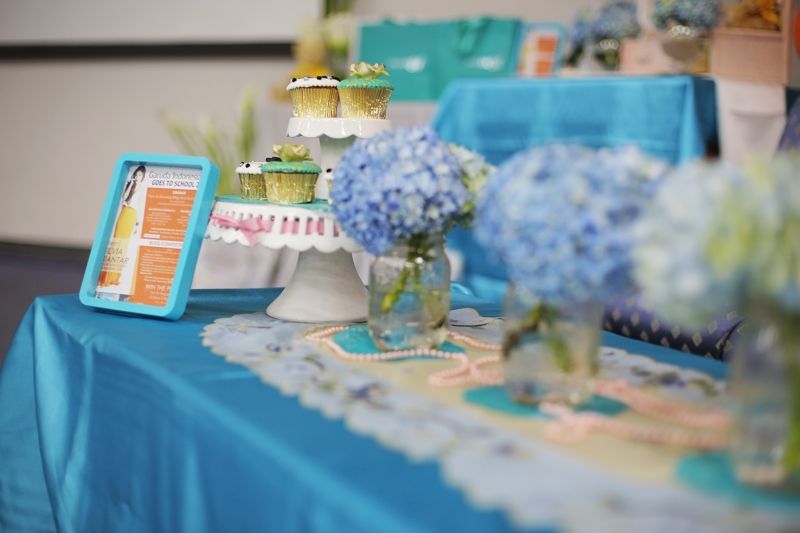 This event was supported by
Precious Moment Decorations
, which specializes in small events and private parties decor. The cupcakes were from Cecilia, my cousin who does customized cupcake, you can reach her via email
britannia07@hotmail.com
.
The seminar consists of two parts, first was a presentation by Garuda Indonesia on their new route from Surabaya to Singapore, followed by an introduction to my blog and personality. Then I begin a short presentation about my background, how I started my blog and some of my achievements from 3 years of blogging in Singapore-Indonesia.
The next part is the interview, which was mainly about my ideas and vision on achieving your dream. I was sharing about how blogging has increased my confidence, helped me build up my contacts and networks and how it convinced me to launch my clothing line business online.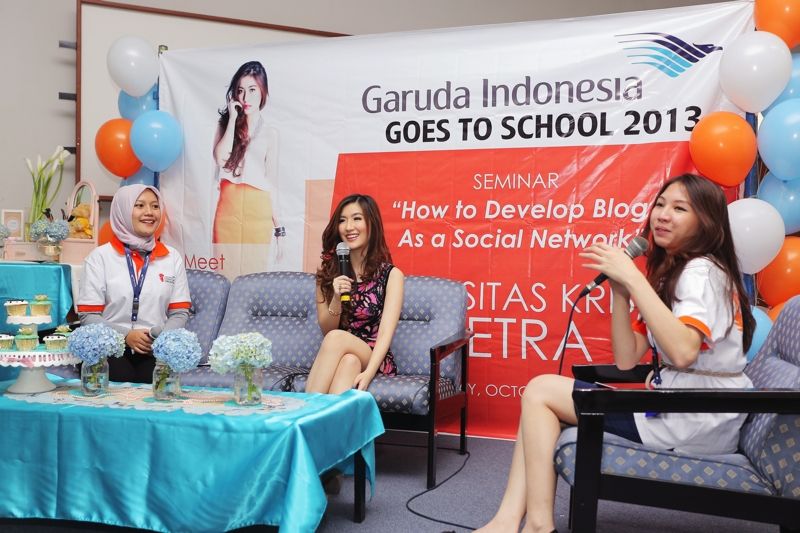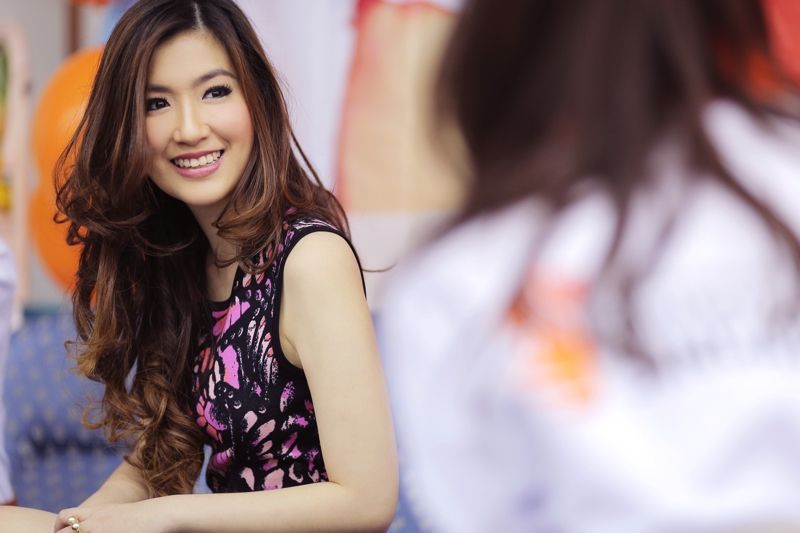 I basically had fun during the whole roadshow, although it was my first time sharing my experiences in public, thanks to Garuda Indonesia and their PR team, I nailed it. I also want to thank everyone who showed up at the seminar, each and everyone of you.
Anyway, I'd also like to give a shout out to my amazing makeup artist who did my hair and makeup,
Malva
(call +6285730387777) for bookings.
It was delightful to see students asking questions which were both technical and general, because I feel very blessed to be able to inspire them in any way. In the end, it helped me gain more confidence and it makes me more driven to develop my influence in the blogging scene as well as my clothing label.
There was a photo session at the end of the seminar, and thank you for everyone who was there to wait in line and took photos with me. I don't know how to describe it but really, there was never a time that people really asked me for a photo unless it's a fashion event, and from the media side.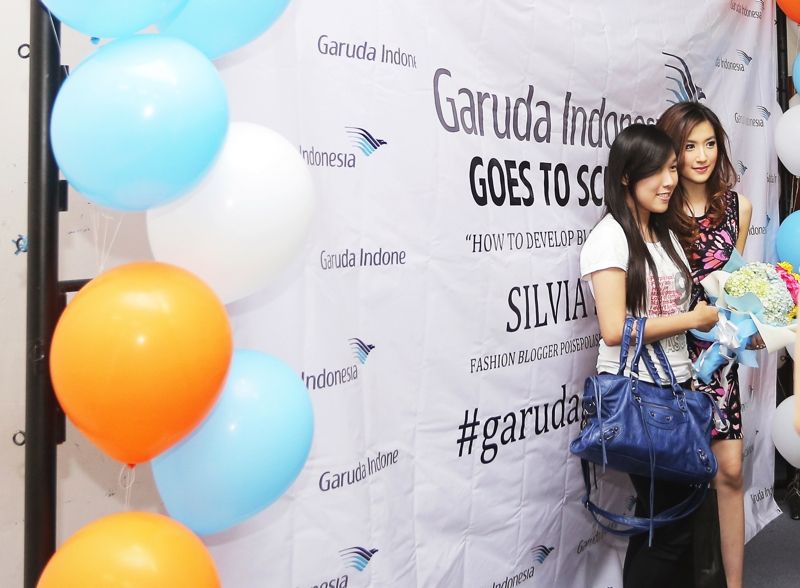 I would like to thank Garuda Indonesia and Petra Christian University for the opportunity. Also many thanks to
Moire Photography
for all these photographs.
Image by Sandy at
Moire Photography
.