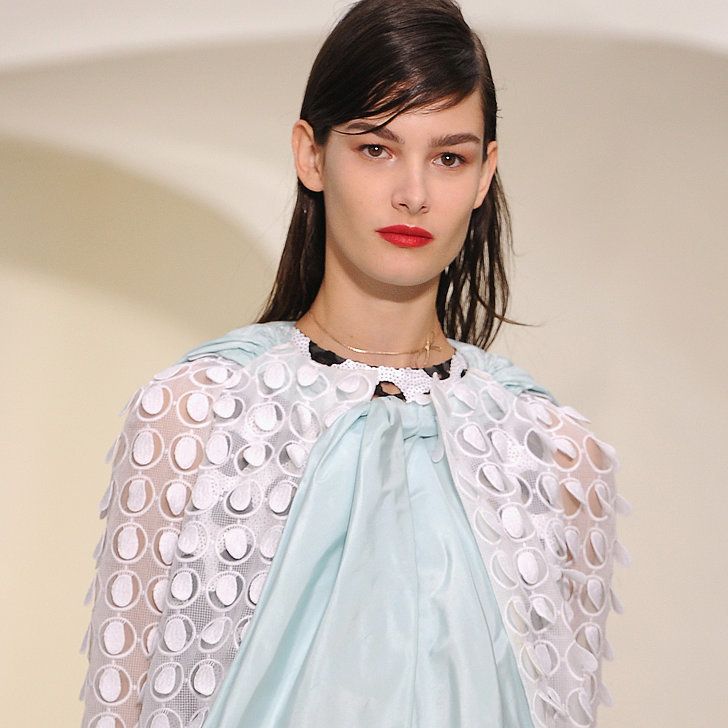 Raf Simons said he wanted to make couture "appeal to a person who has a different energy" when he took the job at Dior, and his Spring 2014 couture collection certainly demonstrates it. 'I see this collection as almost abstract,' said Raf Simons' of his exquisitely light and lovely fourth haute couture show for Dior.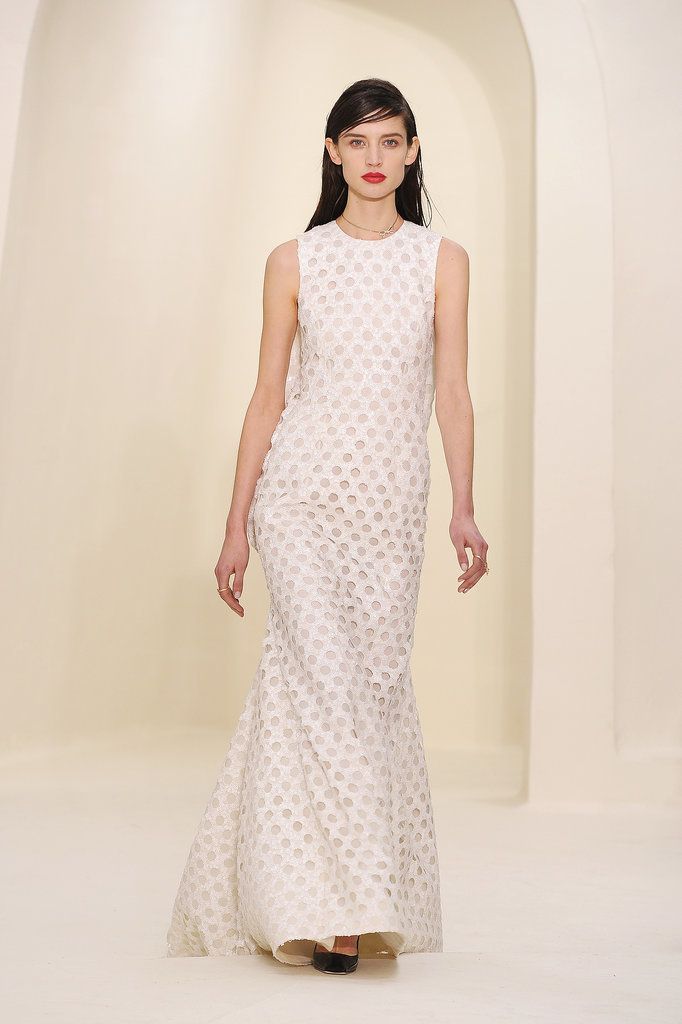 His take on couture is thoroughly modern, from asymmetrical day dresses to heavily embroidered evening gowns. But there were a few stand-out elements here: some kind of transparent feel (sometimes that meant sheer fabric, other times it meant holes cut into the garment itself), and all of them looked very wearable.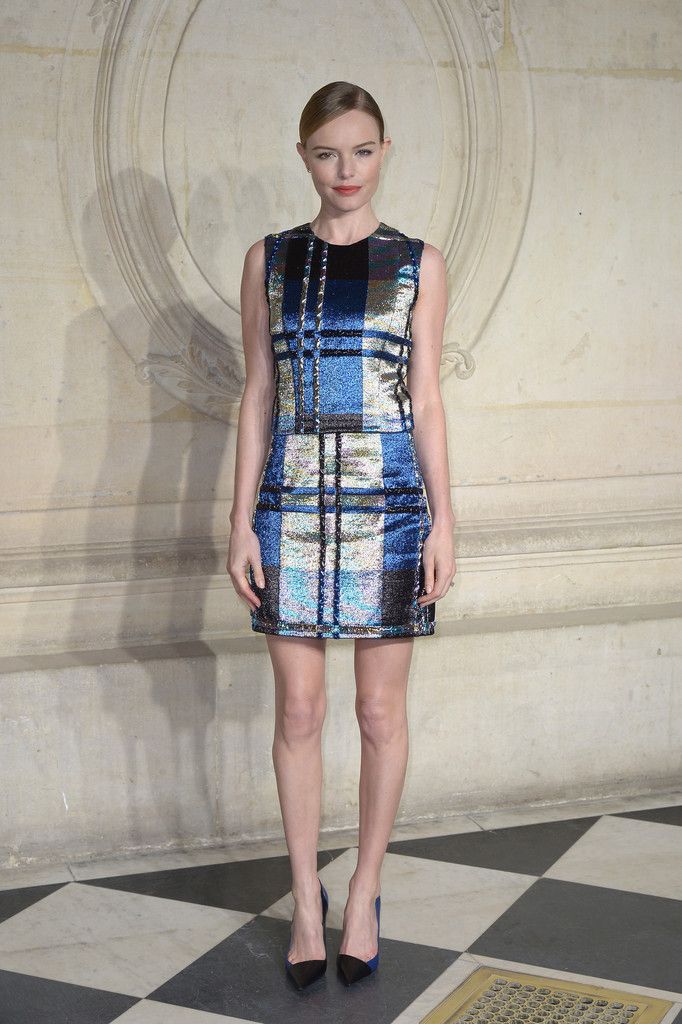 While attending the Christian Dior show, Kate Bosworth wore a gorgeous plaid mini ensemble in shades of silver, blue and black. While plaid seems to be creeping into the red carpet as a trend this season, Kate's fabric had a bit of a sheen, adding a whisper of glamor and elegance to the otherwise simple, sleeveless silhouette.