Rihanna is Vogue's March cover girl and I know every girl has a bad girl in them and they wanna dress like Rihanna. The singer, who turns 26 on Thursday, Feb. 20, looks low-key yet strikingly gorgeous in a pair of faded, embellished jeans and a see-through, mesh fringe top by Louis Vuitton.
In case you don't have a copy, Fashionista.com have basically revealed what's inside the cover story, and how to achieve her seemingly unattainable cool and influential personal style.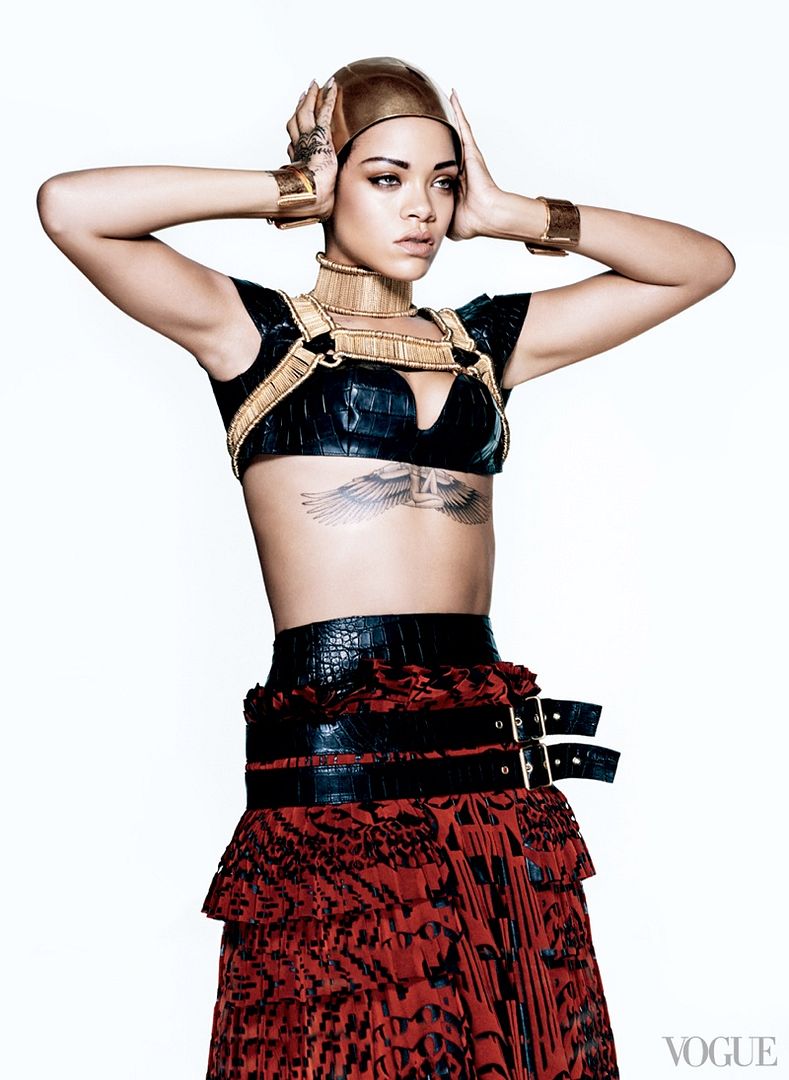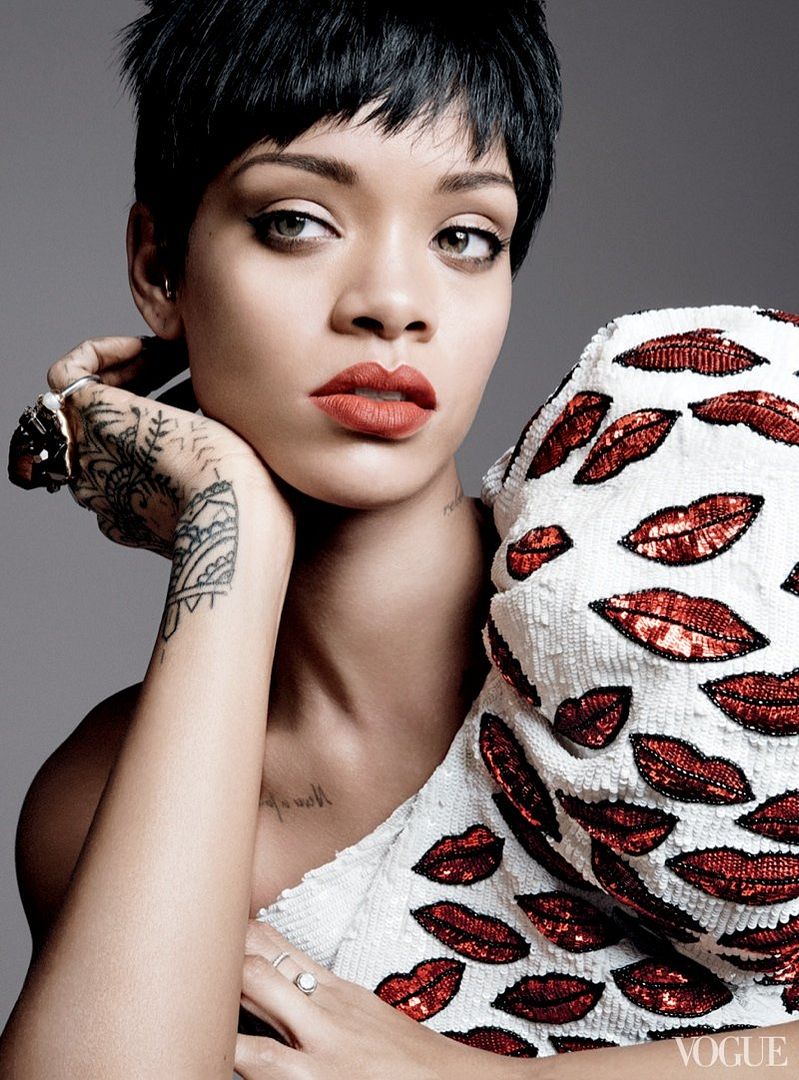 Okay so they're basically interesting, some are applicable, and some are not. But every bit of it is genuinely awesome.
1. Don't worry about the pain when choosing footwear: "I can dance in them," Rihanna says of a pair of Saint Laurent stilettos. "It's not about pain. It's about the commitment. I say to myself, 'I want to look like this,' and worry about the pain later."
2. : "My jewelry's all fake — from Claire's. Or I get it from my mom's boutique in Barbados. Her shop's called FAB-U-LUS."
3. Oversized jackets are the key to everything: "It's fierce," she says of a men's Alexander Wang jacket. "This is dope leather. More than anything, I like a jacket. You can do anything with a great jacket, the bigger the better. You can have any silhouette underneath. It gives you an attitude. It makes a gown look cool."
4. Dress like you're a pop star at dance rehearsal: "It all started in dance rehearsal," Rihanna explains of her now-iconic sweats-with-heels look. "When you're on tour, you go to rehearse wearing sweats and sneaks. Then you practice your song in the heels you are going to wear that night. I realized, Wow, that looks cool! I have a friend who is literally searching for cool T-shirts for me all the time because I'm obsessed." Also, employ someone whose sole job is to "find cool t-shirts" for you.
5. Get fashion inspiration from Instagram : "I follow girls from the Middle East. It gives you ideas."
6. The best rule of all, the rule of bras: "If I'm wearing a top, I don't wear a bra," she says. "If I'm wearing a bra, I just wear a bra."