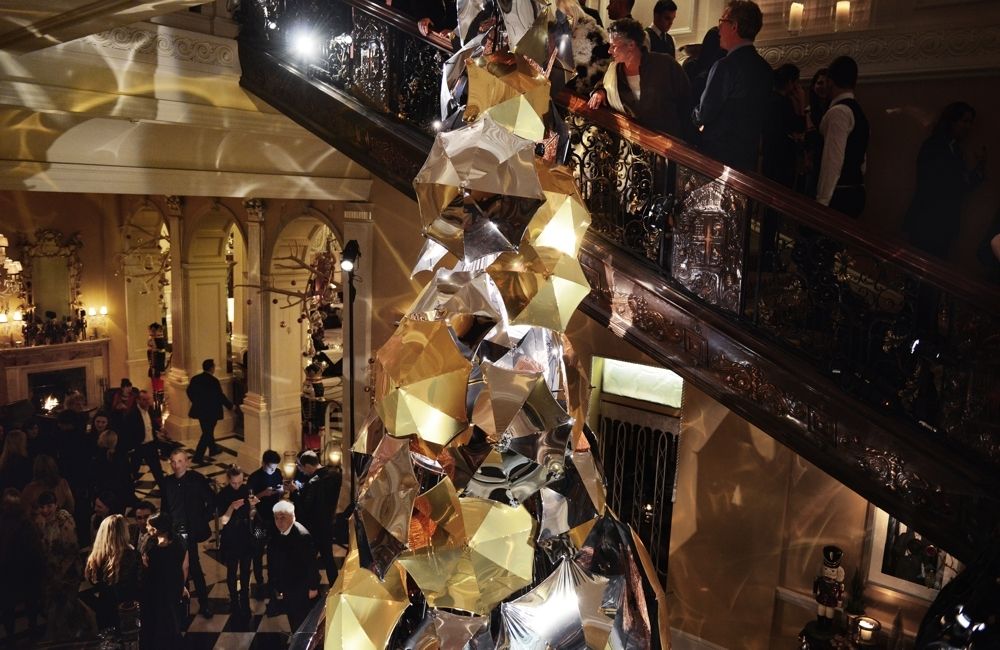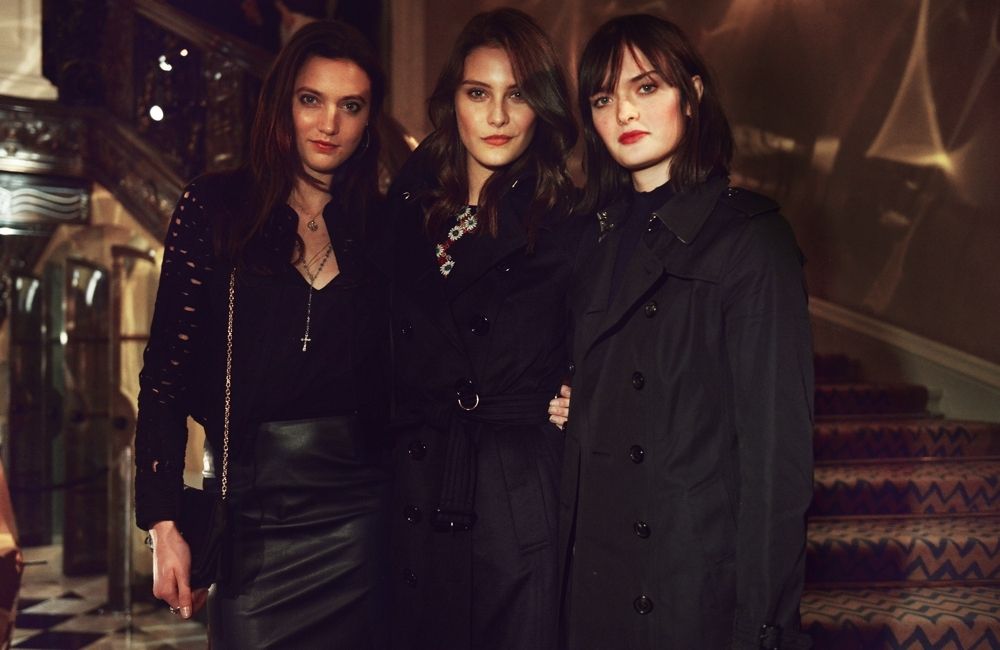 The Claridge's Christmas Tree has long symbolised the start of the festive season in the capital, drawing visitors and Londoners alike to admire its magnificent design. This marks the first time Claridge's has had a British designed Christmas Tree. This year's Claridge's Christmas Tree is an innovative and modern contrast to the art deco design of the hotel, exploring the concept of light interaction to celebrate the season in the hotel's iconic lobby.
Drawing inspiration from Burberry's longstanding heritage of providing protection against the elements, and the brand's history in pushing digital boundaries through its physical experiences, the motion responsive Christmas Tree features almost 100 umbrellas, each finished in bespoke gold and silver metallic fabric. The tree's 77,000 individual lights will be triggered as guests walk by the tree, sending thousands of twinkling beams into the hotel's lobby each time someone interacts with it.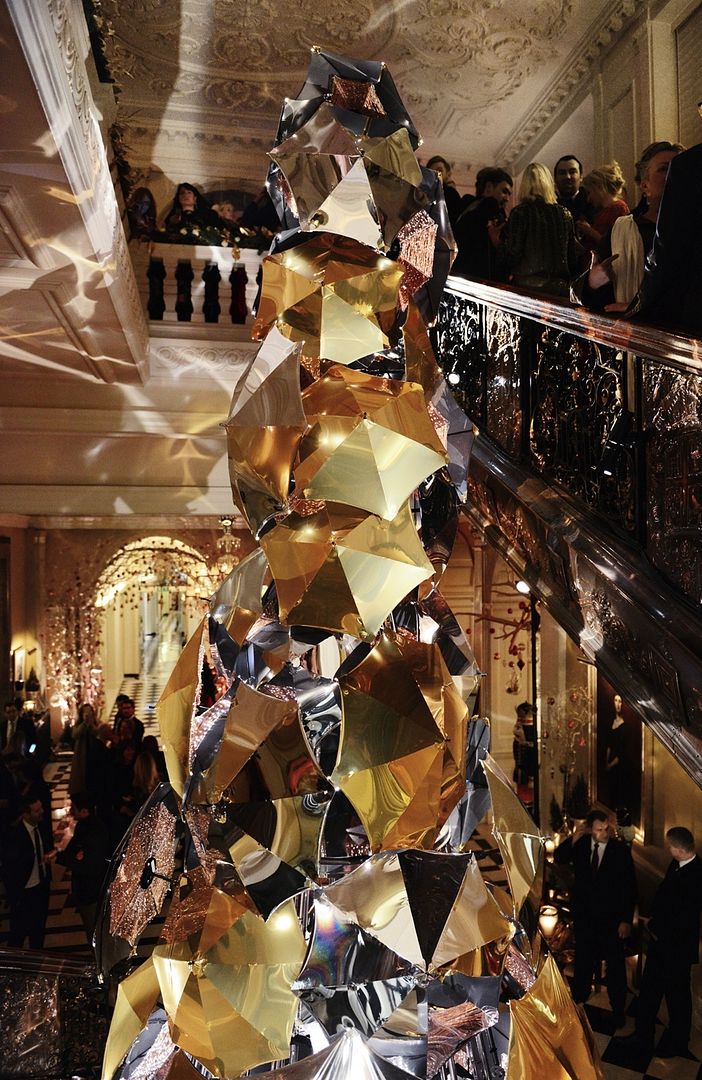 Over 300 guests attended the event in the hotel lobby and staircase surrounding the tree, including Christopher Bailey, Lily James, Matt Smith, Alice Eve, Tracey Emin, Sam Rollinson, Charlotte Wiggins and Raya Aribached.
Images courtesy of Burberry.