Last February, on Valentine's Day, I received an Armani/Fiori inspired flower bouquet. I'm obsessed with Armani flower range and I just found out about their chocolate shop Armani/Dolci. I never knew that they have a shop at Marina Bay Sands Singapore (click
here
). Anyway they have launched the new Spring Blossom 2015 Collection. The collection comprises a soft Colomba, a traditional Italian Easter cake made with almonds, candied fruit and sugar sprinkles.
Armani/Dolci has created also little chocolate Easter eggs in a variety of flavours, available in an elegant tin or in a clear box, which comes in a large or small size.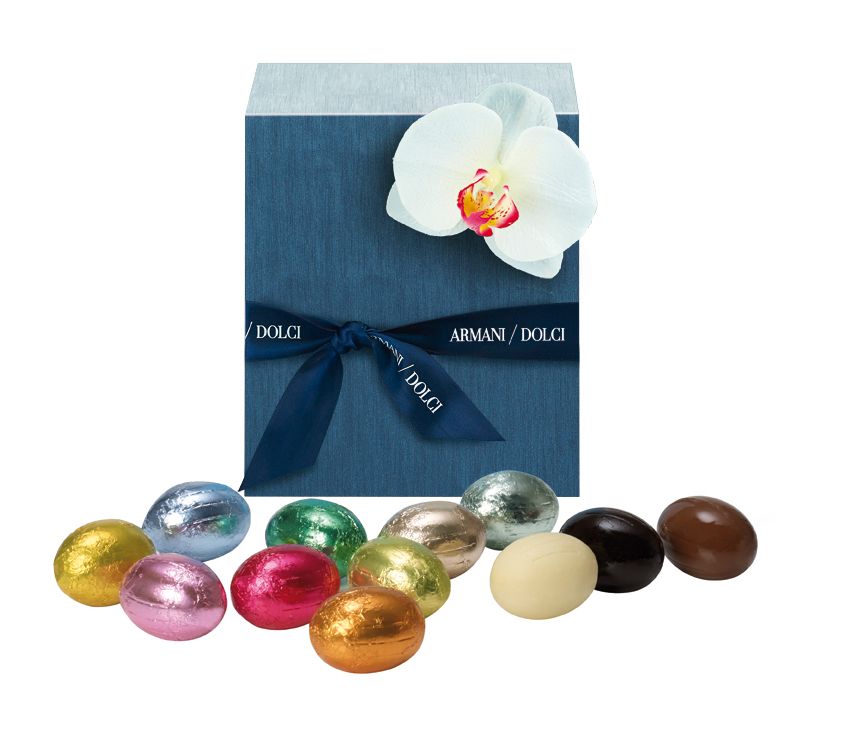 The Spring Blossom Collection is specially packaged in boxes covered with deep blue silky paper, hand-decorated with white cloth orchids, and sealed with a refined blue satin ribbon.
The Spring Blossom Collection will be available in all Armani/Dolci stores and at www.armanidolci.com from the middle of March 2015. The cake and the small chocolate eggs can be shipped anywhere in Italy and Europe.
Photo courtesy of Armani/Dolci.