Amal Clooney is the closest thing to a demigod. I love, and maybe everyone else, love love love her everything from her charisma to her fashion sense to her being a successful lawyer. She is back on the red carpet and once again in Giambattista Valli couture with her husband George Clooney. I was a total fan of the other Valli dress she wore on her wedding bash, but this one is equally gorgeous.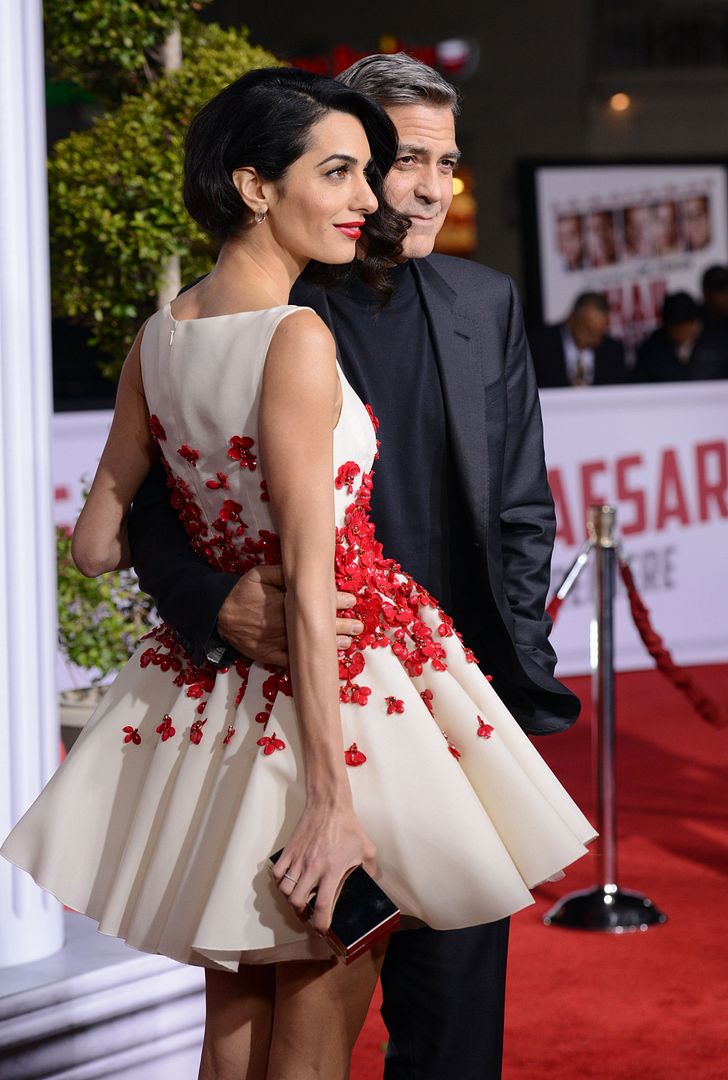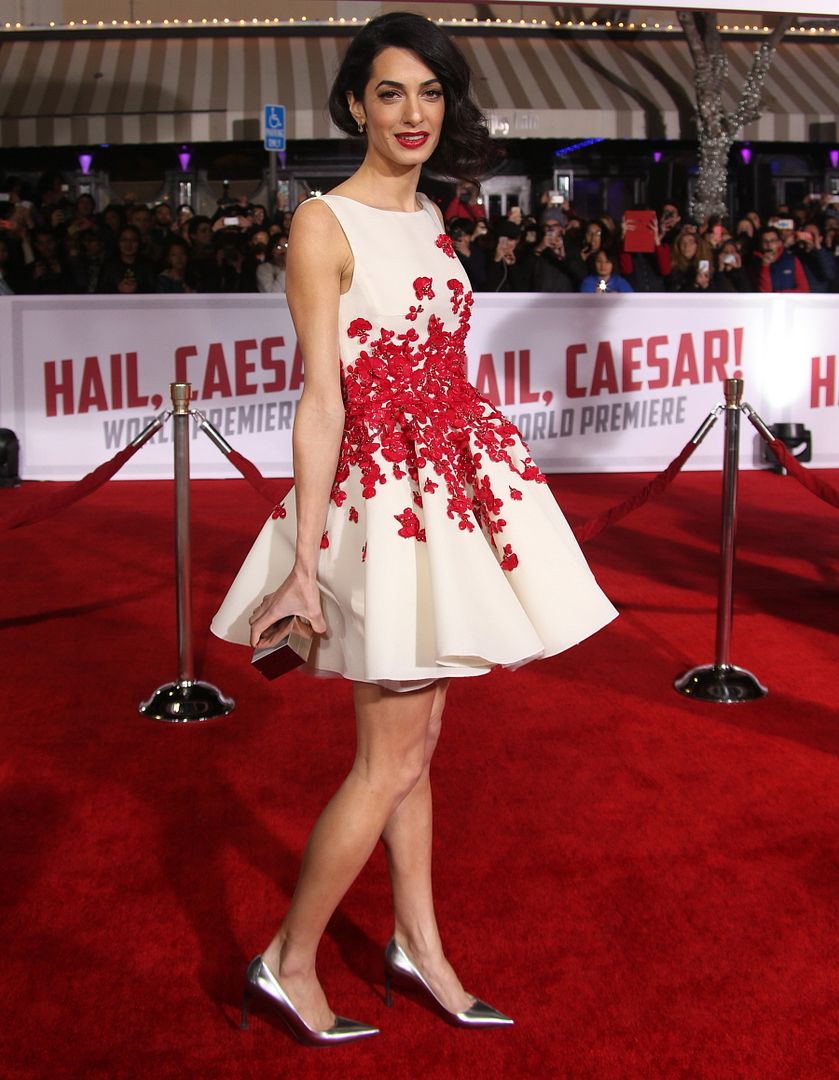 Honestly, part of me thinks that this dress isn't really suitable for her, as it is too flirty and playful. I read a couple reviews online as well and found that some editors think this look is a little too "young" for her. Perhaps I will prefer a cleaner, more versatile look from Calvin Klein or Dior by Raf, but I die a little every single time I see dresses from Giambattista Valli couture 2014 collection.
Images from various sources.