Hello again guys. I have been on a massive break for the past year, perhaps the most remarkable year in my whole life. We had our wedding in November, then went on honeymoon right after. I got pregnant in January and my baby Candice was born in late September. Ok so that's about it, I had a lot that I wanted to blog about, actually.
I chose to post this first, because I'm still sorting my wedding photos that I want to share with you guys on my anniversary next week! I'm writing this 1,5 months post partum, finally not pregnant and able to wear pencil dresses like I used to.
My pregnancy style was so boring as I had a gassy stomach the whole nine months. I planned some pregnant outfits when I found out I was pregnant, bought some satin trench and bodycon jersey dresses like the Kardashians, wanted to pair those with laced up booties.. but ended up not wearing them at all. They say being pregnant can either make you feel you're prettier and make you want to dress up, or make you feel completely lazy and unattractive. I happen to feel the latter.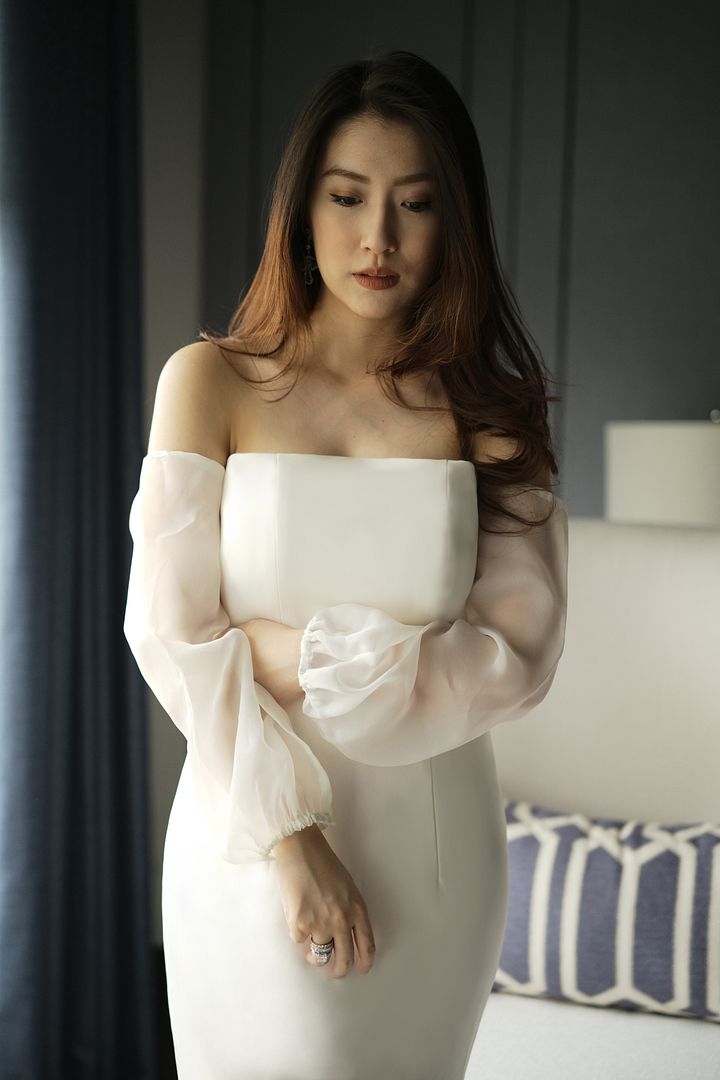 These two dresses I have been wanting to wear since we launched them early this year. You can get them online
www.poise24.com
or in-store.