This year is special for us because it's the first year we have our baby Candice here to celebrate our Chinese New Year as a family in the year of pig!
We are always looking forward to teach and introduce her to traditions. She is four months old and she's beginning to recognize faces and crowded situations. We are bringing her to meet our extended family on the first and second day of Chinese New Year but we want to make sure that she is comfortable in her outfits in this kind of weather.
Our choice is no other than UNIQLO, which we love so much to wear on daily basis and for traveling too! For this occasion, it's important to wear something more colorful because our ancestors believe that festive seasons must be celebrated by wearing something bold & bright! We experimented with different kinds of colors these modern days. Besides red, we chose yellow, peach and light purple for baby Candice's first Chinese New Year's outfits.
For my husband and I, we also want to stay comfortable during visiting days, so we chose something that is easy to move around, semi-formal and fresh! Here are our picks.
For our first look we wanted to keep the tradition alive during our sumptuous reunion dinner, so I decided to wear the lucky color red. I chose this
Rayon Long Sleeve Blouse
and paired it with
checkered EZY Ankle Length pants
in dark gray. My husband is wearing a
Waffle Henley Neck T-Shirt
in gray and
EZY Ankle Pants
in maroon. Candice is wearing a
floral bodysuit
from UNIQLO baby collection to keep her warm and comfortable.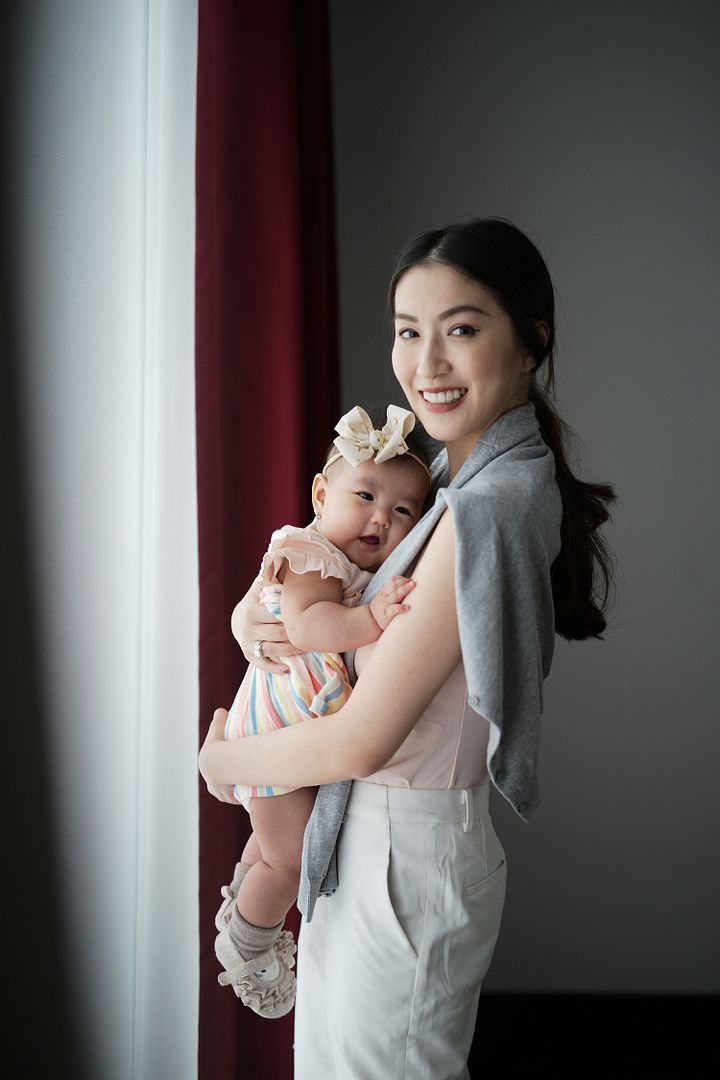 Usually at the first day of Chinese New Year, we spend half of our day visiting relatives' houses to spend quality time and to enjoy the festive treats!
So as for our second family outfit, I chose to wear
AIRism Bratop
in light orange color that matches the color of Candice's
pastel dress
, because I know I will need all the extra comfort to carry her all around for the whole day. This innerwear is my favorite because it really helps to keep me cool and fresh all day long. For hotter days or in the afternoon, I will wear the innerwear on its own while adding the
knit cardigan
to add more style and when it's getting colder.
I instantly feel the extra comfort in this classic white
EZY Ankle Length Pants
, which is stretchy but still have a tailored look. My husband chose a
white soft twill shirt
and
EZY Skinny Fit Jeans
which is basically his favorite casual look.
And for our final look, I chose something that is more feminine and timeless for celebrating the festivity with friends.
I paired up this chic
High Neck Rib T-shirt
with a
Circular Front Button Skirt
in yellow and white. My husband is wearing a
Soft Twill Shirt
in blue this time, pairing it with
Chino Slim Fit Front Pants
. I dressed my baby girl in a pink
Soft Tulle Dress
which is so cute for her. Don't you agree?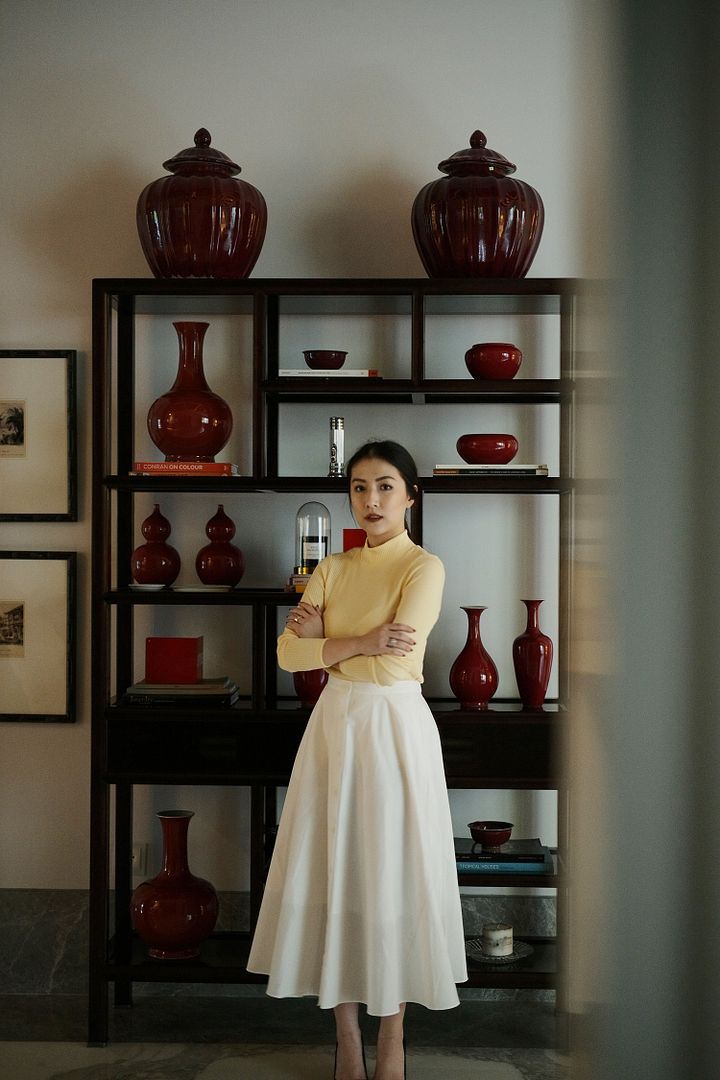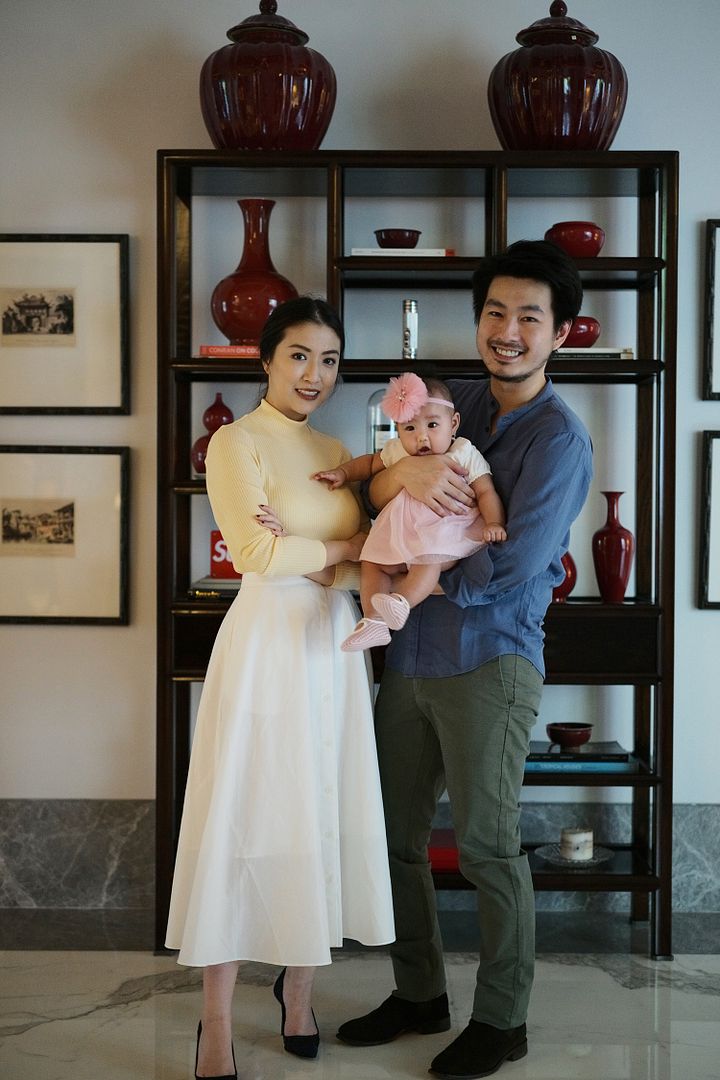 Those are some inspiration and how to mix and match bright colors for the upcoming Chinese New Year with
UNIQLO Indonesia.
What about you?
For more Chinese New Year outfits inspirations:
http://bit.ly/UNIQLOChineseNewYear